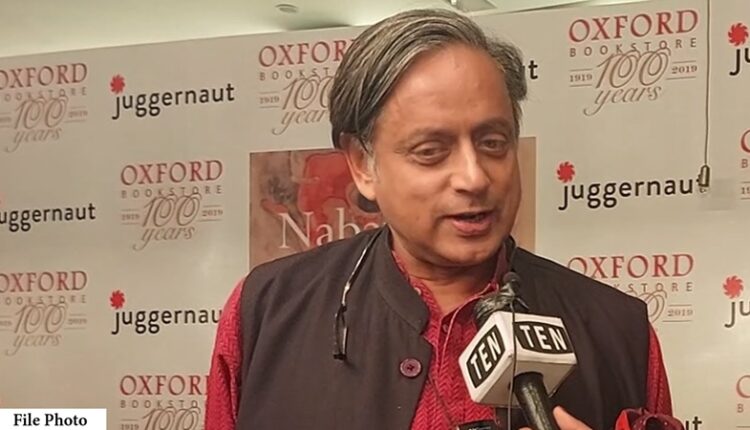 Shashi Tharoor to begin Congress presidential poll campaign from Ambedkar memorial
Ten News Network
Maharashtra, Oct 1st,2022: Lok Sabha MP Shashi Tharoor will start his campaign for the party president's election by visiting the Deekshabhoomi monument in Nagpur on Saturday.
Tharoor will pay his tributes at Deekshabhoomi first before beginning the campaign, said Maharashtra Congress leader Ashish Deshmukh.
Tharoor, 66, filed his nomination for the Congress president's election in Delhi on Friday.
As per the schedule of his visit, Tharoor will land at Nagpur airport at 4.50 pm on Saturday. From there, he will leave for Deekshabhoomi here where he will pay his tributes to Ambedkar and later address a press conference.
Mallikarjun Kharge, Shashi Tharoor, and KN Tripathi filed their nominations on Friday. Over 9,100 delegates are eligible to cast their votes in the October 17th scheduled election. The result will be announced on October 19th.