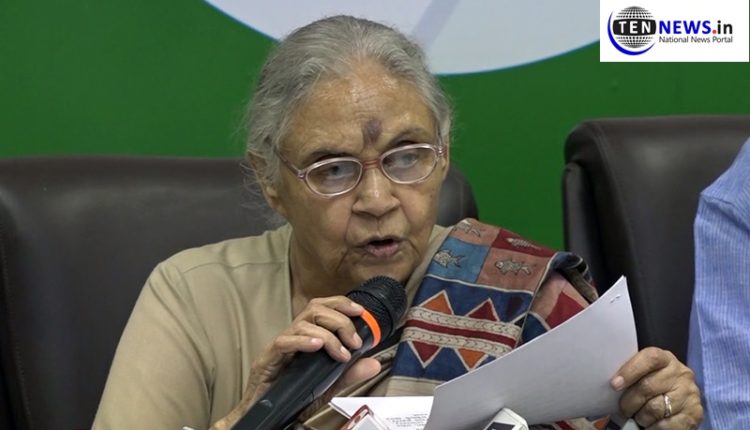 Sheila Dikshit slams PM Modi for 'Corrupt no.1' jibe at Rajiv Gandhi
Vishal Malhotra (Photo-Video) Lokesh Goswami Tennews New Delhi :
New Delhi : Day after Prime Minister Narendra Modi called Rajiv Gandhi "corrupt Number 1", Congress President Rahul Gandhi attacked him for calling his father and former PM a corrupt politician.
"Modi Ji, The battle is over. Your Karma awaits you. Projecting your inner beliefs about yourself onto my father won't protect you," the Congress President said in a tweet.
Moments later, party General Secretary Priyanka Gandhi Vadra also slammed PM Modi on twitter. She said that the Motormouth PM insulted a noble man who gave his life for the country.
Today, Congress Leader and Former CM of Delhi, Sheila Dikshit also targeted Modi for his bad words for Rajiv Gandhi and said, "One shall never say bad words about someone who is no more around us. Modi should know that Rajiv Gandhi was always praised for his efforts in making India better. He was awarded Bharat Ratna Award which an ordinary person can never receive. His work was always praised and he was accepted by everyone and everywhere. Congress will win and slam BJP for such bad words about Former Prime Minister Rajiv Gandhi."