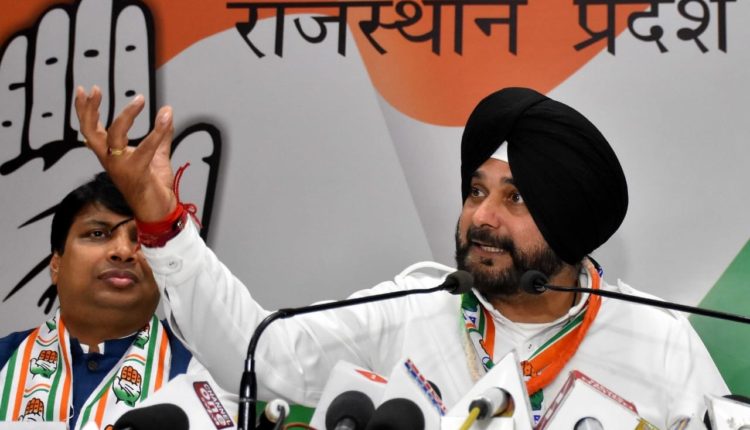 Smriti Irani Stuns Rahul Gandhi in Amethi, Netizens Demand Navjot Singh Sidhu Resignation!
Prerit Chauhan (Photo-Video) Lokesh Goswami Tennews New Delhi :
New Delhi: As the Election Results 2019 pour in and becomes clear that the mandate is with the NDA and the BJP for the next 5 years. BJP Leader, Smriti Irani roared in Amethi after her victory was so loud that it kept an end to the Era of 39 years Gandhi's family rule in Amethi.
As Congress President Rahul Gandhi lost the prestigious Amethi seat to BJP candidate Smriti Irani, one of the biggest setbacks of the Lok Sabha polls, the chorus grew on Twitter for resignation of Punjab Minister Navjot Singh Sidhu.
Uttar Pradesh Congress President Raj Babbar have already offered his resignation to Rahul Gandhi for party's poor Performance. In April Congress leader Navjot Singh Sidhu has said that he would quit politics if Rahul Gandhi loses elections from Amethi.
Netizens are waiting for Navjot Singh Sidhu to stand by his words and quit politics as promised. #SiddhuQuitPolitics hastag is Trending on Twitter. 'Will you live up to your words and quit politics' people are tweeting in heavy numbers.