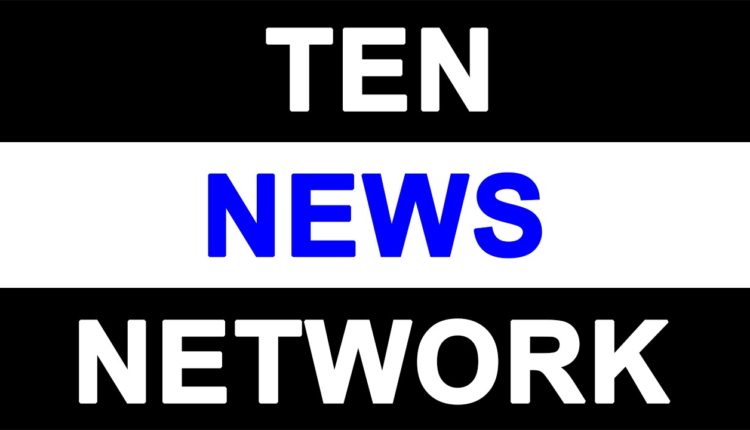 Sociology Optional: A UPSC Game Changer
TEN NEWS NETWORK

Over the years, the UPSC has steadily become one of the most challenging examinations in India. It is a daunting test of intellectual prowess, perseverance, and determination. Among the many options available to aspirants, the sociology optional subject has consistently emerged as a game-changer. For those considering sociology optional coaching, it provides a unique blend of scientific method and humanistic perspective, enabling them to comprehend society's complexities and intricacies at a deeper level.
Advantage of Sociology Optional
Sociology is an all-encompassing field that studies human social relationships, societal structures, and changes therein. The subject's advantage lies in its relevance and applicability to everyday life, making it intriguing and less monotonous for UPSC aspirants. It offers an analytical framework for understanding the social, political, and economic context of contemporary issues. Hence, the knowledge gained can be utilized across various segments of the UPSC syllabus, particularly the General Studies (GS) papers and Essay paper.
The syllabus of Sociology Optional is streamlined and less expansive compared to other optional subjects. It is divided into two parts – Sociology: The Discipline and Indian Society, which further encompass varied topics ranging from social changes to religion, political systems, and stratification. This bifurcation provides a clear roadmap to aspirants for structured preparation.
Role of Sociology Optional Coaching and Test Series
The concept of Sociology test series has gained momentum among aspirants as it offers a structured and regular approach to test preparation. Enrolling in such test series allows aspirants to systematically cover the syllabus, build a strong conceptual understanding, and improve their answer writing skills. It also provides exposure to a wide variety of questions, preparing aspirants for different types of questions that may appear in the examination.
Effective coaching plays a pivotal role in mastering Sociology optional. It offers aspirants expert guidance, tailored strategies, and a comprehensive study plan. The coaching institutes employ experienced faculty who are well-versed with the UPSC pattern and the Sociology syllabus. They guide students through complex concepts, ensuring a comprehensive understanding. Moreover, regular feedback on performance helps in identifying weaknesses and working on them.
Success Stories: Sociology Optional
Many successful UPSC toppers have chosen Sociology as their optional subject. Their success stories serve as a testament to the potential of this subject as a game-changer in the UPSC examination. It has been observed that aspirants from diverse educational backgrounds, be it Engineering, Medicine, Commerce, or Humanities, have excelled in the Sociology Optional, thereby busting the myth that only Social Science background students can score well in this subject.
Preparation Strategy
While the Sociology optional is rewarding, it demands a well-articulated strategy for effective preparation. Aspirants should start with a thorough understanding of the syllabus and previous years' question papers. This provides insight into the nature and pattern of questions asked. Further, the focus should be on understanding concepts and developing analytical skills rather than rote learning.
Aspirants should also balance their preparation between Paper-I, which is more theoretical, and Paper-II, which focuses on Indian Society. Reading standard textbooks and referring to notes from reliable sources should form the core of the study material. Additionally, aspirants should regularly practice answer writing to improve their speed, presentation skills, and content organization.
To conclude, Sociology as an optional subject has the potential to be a game-changer in the UPSC examination. With its applicability, a well-defined syllabus, and its innate capacity to link with other segments of the examination, it offers aspirants a strategic advantage. The key lies in effective preparation, making the most of the resources available and developing a deep understanding of societal nuances. With consistent effort and the right strategy, Sociology optional can indeed lead success in journey of civil services examination.