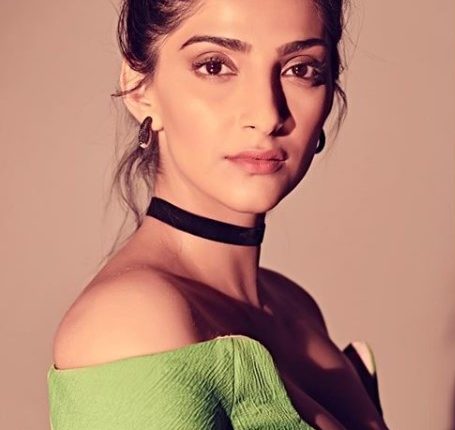 Sonam shares first motion poster of her upcoming movie, 'The Zoya Factor'
New Delhi: Sonam K Ahuja shared the first motion poster of her upcoming movie The Zoya Factor today on her social media pages. The actor has completely transformed into goddess avatar but with a twist. She can be seen carrying helmet, bat in her hands along with sneakers in her feet instead of the other auspicious things to complete the look.
She is believed to be playing a character of the girl who is Indian cricket team's lucky charm in the movie which has cast Malayam actor Dulquer Salmaan as the male lead. In the real life also according to her father and Bollywood actor Anil Kapoor, his daughter Sonam has proved to be quite lucky for him. The movie also stars actor Sanjay Kapoor, who will be seen as playing the role of Sonam's father.
Sonam shared the poster on Instagram with the caption, "Who needs Nimbu Mirchi, when you have Zoya Solanki! India's lucky charm is here to turn tables around for you. #TheZoyaFactor."
The actor will be playing the role of an advertising executive who eventually turns out to be the lucky mascot of the Indian cricket team. Duluquer Salmaan will be seen as the Indian cricket team captain. Also, actor Angad Bedi is there in the movie playing an important part. It is based on Anuja Chauhan's novel with the same name.
Sonam has been quite excited about the movie, the captions along with the poster teaser of the movie says it all. It reads, "Ye lucky nahi, khud luck hai! Bringing you India's lucky charm, shubh ghadi dekhte hi! This is not lucky but luck itself is here! All will be revealed tomorrow! Get ready to meet India's lucky charm!"
The Zoya Factor is directed by Abhishek Sharma and is expected to release on September 20, 2019.
https://www.instagram.com/p/BxynU8qFcJl/?utm_source=ig_web_copy_link