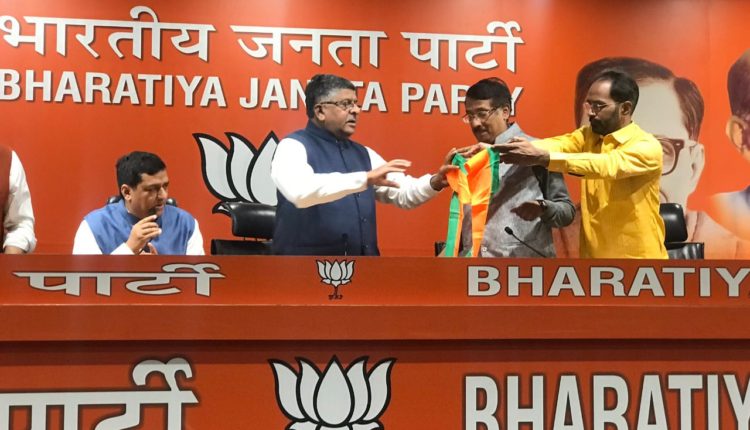 New Delhi: ( 14/03/2019) In a Major Set back to UPA, Congress leader Tom Vadakkan who has often ranted till he was almost blue in the face against BJP and also a close aide of Sonia Gandhi, on Thursday joined the BJP in presence of Union Minister Ravi Shankar Prasad.
Addressing the Media, BJP Senior Leader, Ravi Shankar Prasad, said, "Narratives to win elections is one thing. Narrative that encompasses the country that brings the world's attention to this country is more important to me than elections:"
He further said, "Many of us spoke, but who was listening? There was no connect, and it was unbearable. I had to walk out."
"Pulwama was an issue I felt about strongly, was told I can't speak anything else than what the script was. My country is more important than belonging to any political party," added Prasad.