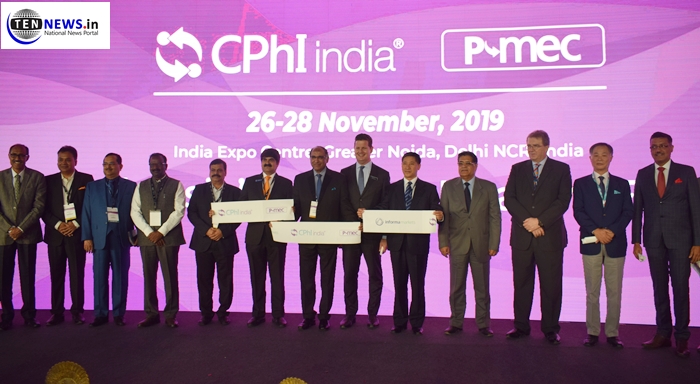 South Asia's largest Pharma Event "CPhI & P-MEC India" 2019 begins at India Expo Mart
Prasad Mali / Baidyanath Halder
Greater Noida (26/11/19) : Today, the 13th edition of CPhI & P-MEC India was inaugurated at India Expo Mart and Centre, Greater Noida.
CPhI & P-MEC India, which is being organized by UBM India is one of the most recognized event in the pharmaceutical industry throughout the Indian subcontinent.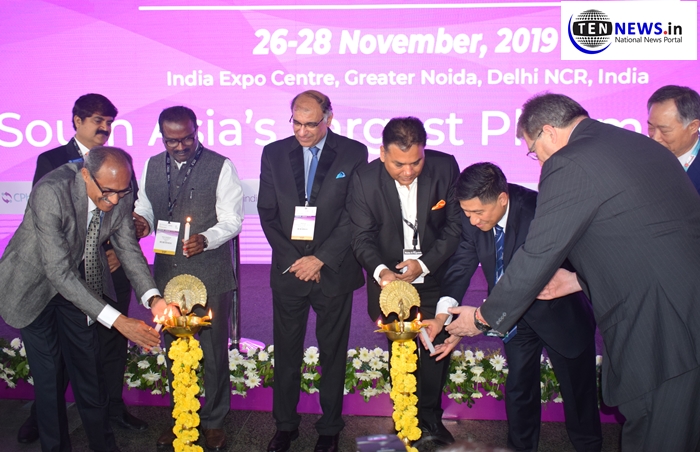 This event will be a host to many major suppliers and customers in the chemical and pharmaceutical manufacturing industry who will be showing the latest trends and innovations in the market across all three days (November 26 to 28, 2019).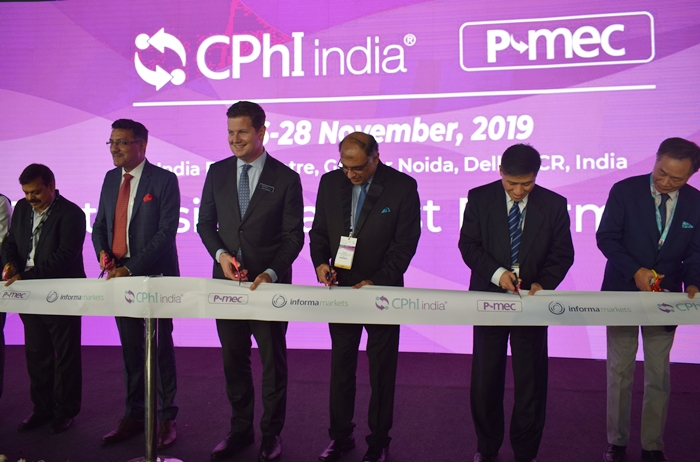 The inauguration ceremony of  CPhI & P-MEC India begin with lighting of the lamp by the hosts and guests including Mr. Yogesh Mudras, MD, UBM India; Michael Duck, Executive Vice President at UBM Asia and Dr. Dinesh Dua, CEO & Director at Nectar Life sciences.
The lighting of the lamp was followed by a welcome address by Mr. Mudras in which he shared that the event is going to witness participation by over 1600 exhibitors from 44 countries.
Mr. Duck was next up to deliver his address. In his address, he talked about the impressive growth of Indian Pharmaceutical industry in the last decade and shared that Indian Pharmaceutical industry is estimated to reach US$ 55 Billion by 2020 with a CAGR of 22.4%.
"India is the second largest contributor of global biotech and pharmaceutical workforce." Mr. Duck added.
At the end of the Inauguration, Mr. Dinesh Dua, in his address, talked about the the share of generic drugs in the Pharmaceutical industry.
In a press conference by UBM India, Ten News interacted with Mr. Mudras who shared that the event is going to facilitate finding the right partners with its matchmaking tool, it will celebrate innovation with the Awards and it will encourage knowledge gathering and sharing with its Conference across all 3 days.