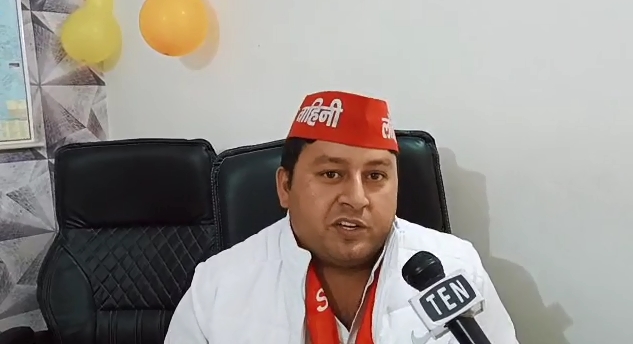 SP state secretary Titu Yadav challenges BJP for debate over development in Noida
Ten News Network
Noida, (25/1/2022): Samajwadi Party state secretary Titu Yadav, who is a resident of Noida sector 121, slammed the BJP MLA Pankaj Singh regarding his work in last five years ahead of the Uttar Pradesh elections here on Monday.
Titu Yadav said, "Samajwadi Party National President Akhilesh Yadav has done many big development works in every sector in Uttar Pradesh, he has provided basic amenities to the people such as roads, dumping grounds, electricity etc., and the BJP party is taking credit of our party works. The people are extremely angry with the BJP. We will win this election on the basis of development works done by our party."
"The residents of the area are not satisfied with the work done by the current BJP MLA because there is no development in Noida in last five years. He is also ready for the debate with any BJP member who says that we have done development in Noida" he added.
Further, he said, "There is no strong candidate who can compete with our party in the upcoming elections, and our party will surely win".