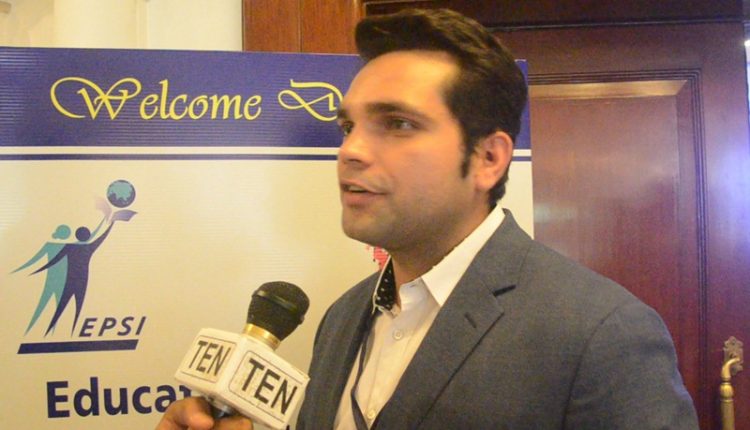 New Delhi :– Today, India is one of the world's top destinations for education. With some of the best colleges and universities, it is renowned for its excellence and high standards. What's even more interesting is how technology has advanced rapidly to transform the way students in India consume educational content.
Sharda University has a reputation for excellence in research and teaching, with its outstanding faculty and innovative academic programmes.
With state-of-the-art campuses in Agra, Mathura and Greater Noida, the group has transformed the perception of education. Today, students from 55 countries come to Sharda in search for a rewarding academic experience. It has trained more than 40,000 students mentored by more than 1,200 faculty members.
Prashant Gupta, Executive Director Sharda University and CEO, Sharda Tech,is well known for taking Sharda University to completely a new level in the global education sphere with his visionary.  Prestigious AsiaOne Magazine awarded Sharda University's Executive Director Prashant Gupta as '40 Most Influencial Asians Under 40' at a summit held in Singapore recently. He was recognised as one of the pioneers from 16 industries and 62 sub-industries of Asia.
Prashant Gupta is also founder and CEO, Sharda Tech which has been providing cutting-edge technology solutions to a variety of industries globally.
Ten News caught up Exclusively with Prashant Gupta, Executive Director Sharda University at "EPSI's B-schools Leadership Conclave 2018", Speaking on the Occasion he Said, "Over the past decade, the education sector has experienced steady growth. We see technology as the main driver for delivering world-class education. It will be an enabler for achieving broader vision, while the institutes can focus on what they do best  teach. We will provide solutions that can transform their staff into a high-performance workforce, which is aligned to delivering better results for students."