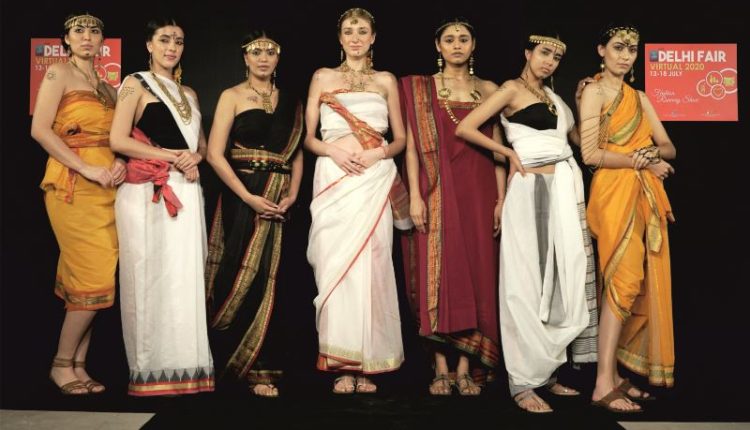 SPECIAL FASHION SHOW OF PRODUCTS OF GRAMIN VIKAS EVEN CHETNA SANSTHAN AND TRIBAL JEWELLERY OF CHHATISGARH
New Delhi – 17th  July, 2020 –  On fourth day of 49th edition of IHGF-Delhi fair Virtual, a special fashion show of products made by Gramin Vikas Evam Chetna Sansthan, Jodphur and tribal jewellery of Bliss Jewellery was organised informed President of the Fair Shri Neeraj Khanna.
Gramin Vikas Evam Chetna Sansthan (GVCS) is a grassroots NGO, working in Barmer Jaislmer  district since 1998.  The organization aims at working towards the empowerment of women artisans through the formation of Self-Help Groups (SHGs). The organization works with around 100 men and 11,000 women artisans around Barmer & Jaisalmer districts of Rajasthan elaborated Shri Rakesh Kumar, Director General – EPCH.
The models showcased applique work garments produced by the artisans of Gramin Vikas & Chetna Sansthan.