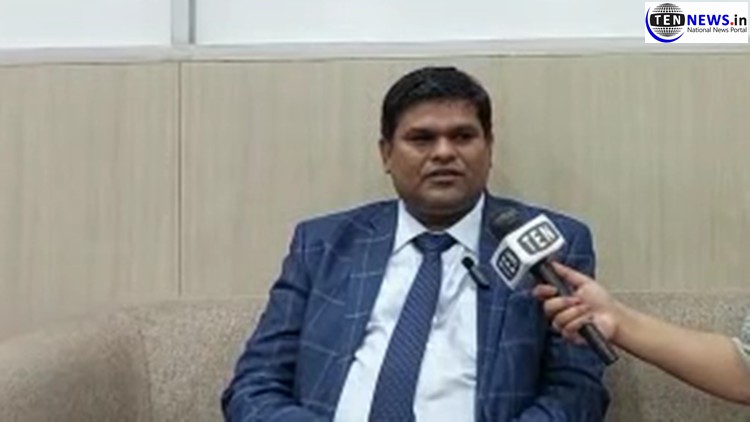 Sport India Expo 2022 promoting indigenous sports, enhancing interest of youth in sports, says organiser Swadesh Kumar
Ten News Network
Greater Noida (05/08/2022): Sport India Expo 2022's organiser Swadesh Kumar is a well known personality in the field of sports and exhibitions. And what makes him unique is his keen observation skills, his futuristic vision and an unmatched enthusiasm to promote sports culture in the country.
In an exclusive conversation with Ten News, on the sidelines of Sport India Expo, a 3-day event from August 4th or 6th, 2022, Suresh Kumar outlined the salient feature of this country's biggest sport and fitness business expo and shared his vision for the future.
Talking about the main objective of Sport India Expo, Kumar said, "The purpose is to encourage today's youth to participate in sports and guide them through the same. Several sports-related activities, camps, competitions, and attractions are organized to motivate the visitors and especially the youth. One such competition is the Mr and Miss India which consists of numerous interesting rounds. Sport India Fashion Show has also been organized to generate more interest. Certain interest of today's generation are being kept in mind while designing such activities to gain as much participation as possible."
When asked about the steps being taken to endorse indigenous and underappreciated sports of India, Kumar mentions that performances related to the traditional sports are being organized for the visitors and they plan to create an entire group dedicated to such sports and activities and promote it more extensively in the next edition of the show. "Malkhamb, Kho Kho, Kabaddi, etc among other traditional sports are being advertised," said Kumar.
Talking about the response that the show has received in this edition, Kumar observed that the show is progressing very well and people are coming in from various places even as far as Kerela, Madhya Pradesh and Bangalore. "Thus, this expo is an excellent opportunity for the exhibiters, visitors, and sports enthusiasts," he concludes.