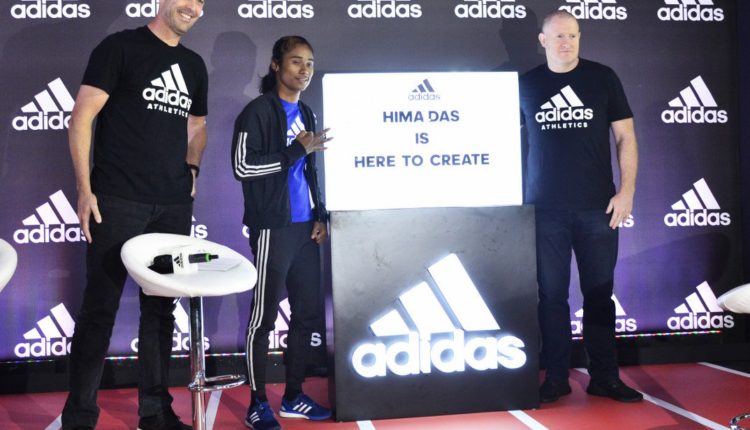 New Delhi: Adidas today welcomed young athletics sensation Hima Das into the adidas family. Hima will now be equipped with the very best offerings from adidas for her racing and training, needs, as she continues her journey to becoming the best sprinter in the world.

At only 18, the indian sprinter who is now popularly being referred to as "Golden Girl" and "Dhing Express" has made history by becoming the first Indian athlete to win a gold medal at the world level. Hima, a tenacious and perseverant teenager, became the first ever Indian athlete to win a gold medal at a global track event when she won the women's 400m at the IAAF World Under-zo Championships in Finland, followed by three podiums at the recently concluded Asian Games in Indonesia.
At the announcement of the association, adidas India Managing Director, Dave Thomas, presented Hima with an Adizero Prime SP, one of adidas' most premium and technical sprinting shoes. The personalised shoe features the sprinter's name "HIMA DAS" on the right shoe and "CREATE HISTORY" on the left shoe.
Delighted about her relationship with adidas, Hima Das said,
"I have always aspired to wear adidas Shoes. In fact, I have been wearing them for the last few years and was wearing them during the Youth Championships and the Asian Games. I feel extremely proud to join the adidas family and be a part of a great group of global athletes. adidas has an incredible track record for helping athletes across sports and
enabling them to reach the peak of their sport. With them, I hope to take my performances to the next level on thefield, and also help create change off it."