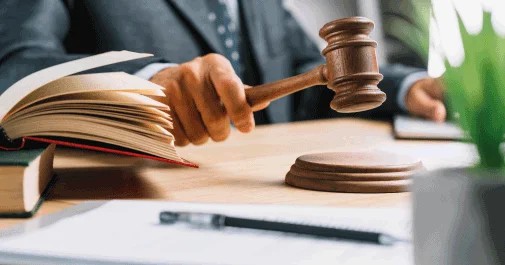 New Delhi, November 24, 2022: Supreme Court reitired Judge Indira Banerjee, Law Commission head Ritu Raj Awasthi Armed Forces Tribunal Chairman Rajendra Menon, have been selected for National Law Day Award for administration of justice while RSS leader Dr. Indresh Kumar has been selected for communal harmony.
Union Additional Secretary (Justice) Rajinder Kumar Kashyap has been selected for improving judicial human resource in the constitutional courts while Haryana Advocate General Baldev Raj Mahajan for his dedication towards the study and practice of constitutional law, said Dr. Adish C Aggarwala, Senior Advocate & Convener of Indian Council of Jurists.
Police head of Assam Bhaskar Jyoti Mahanta and Police head of Uttarakhand Ashok Kumar will get National Law Day Award for unique measures to combat organized crime which had far-reaching impact on the landscape of crime and law & order in the country.
The other awardees include Senior advocates Sakha Ram Singh, Paramjit Singh Patwalia, Neeraj Kishan Kaul, Pramod Swarup, Rajiv Dutta, Aruneshwar Gupta, J.S. Attri, Brijender Chahar, Manoj Swarup, Narender Hooda, Neeraj Kumar Jain, Jana Kalyan Das, C.N. Sreekumar, Ranji Thomas, Devendra Nath Goburdhun, Muth Raj Jayanth, S. Wasim Ahmed Qadri, Anil Kumar Sangal, Manoj Goel, Suruchi Aggarwal have been selected for this prestigious award for their unique contribution in their respective branch of law.
The awards shall be presented by former Chief Justice of India Dr. Justice K.G. Balakrishnan, said Dr. Aggarwala.
Jharkhand Additional Advocate General Darshana Poddar Mishra, ever youngest State Bar Council Chairman Suvir Sidhu will also receive this award on November 25 in New Delhi.
Journalists Sumit Awasthi, Rhythm Bhardwarj (Republic TV), Sushil Batra (ANI), Rahul Gautam (India Today), Sanjeev Sharma (News Nation), Pawan Kumar (Bhaskar) M. Atharuddin Munne Bharti (ND TV) are also in the awardees list.
Young lawyers Abhinav Mishra, Richardson Wilson, Bhakti Pasrija, Dr. Ritu Bhardwaj, Chandrakala Panday, Karthika Ramamurthy, Reepak Kansal, Prernaa Singh, Bharathi K.V. Upadhyay will be also conferred National Award.
In the past, these awards have been presented by Presidents of India Mrs. Pratibha Devisingh Patil and Dr. Shanker Dayal Sharma; Vice-Presidents of India Mr. M. Hamid Ansari, Mr. Bhairon Singh Shekhawat, and Mr. Kishan Kant; Prime Ministers Dr. Manmohan Singh, Mr. H.D. Deve Gowda and Mr. I.K. Gujral, Mr. P.V. Narasimha Rao; Chief Justice of India Dr. Justice K.G. Balakrishnan and Speaker of Lok Sabha Mr. Somnath Chatterjee, Mr. Justice Awn S Al-Khasawneh, Vice-President of International Court of Justice; Union Minister of Law & Justice Mr. Salman Khurshid, Mr. M. Veerappa Moily, Dr. Hansraj Bhardwaj, Mr. Arun Jaitely, Mr. Ram Jethmalani, Mr. Ramakant Khalap, Mr. K. Vijay Bhaskara Reddy, Dr. Subramaniam Swamy. Prime Minister of India Mr. Narendra Modi also sent his signed message for the conference.
Due to Covid protocol during last 2 years, 3 years awards are being presented this year.
"National Seminar on Uniform Civil Code – Whether Suitable for India" is also being organised on this occasion.