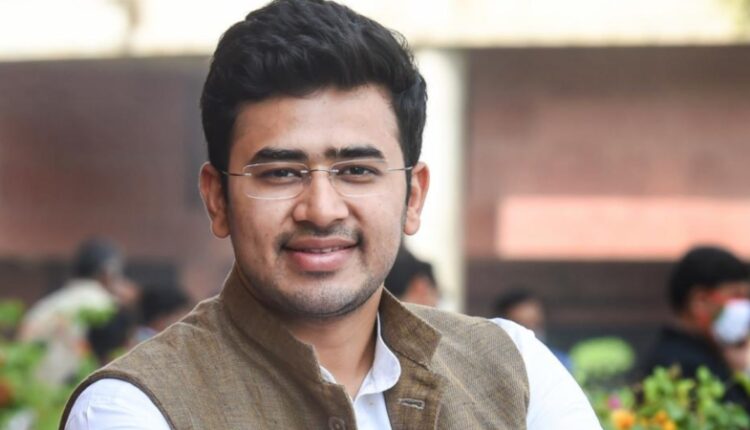 Tejasvi Surya denies responsibility for IndiGo incident, calls it a 'political hitjob'
Ten News Network

New Delhi (India),19th Jan 2023: Bharatiya Janata Party (BJP) leader Tejasvi Surya has refused to comment on the recent controversy surrounding his alleged involvement in an incident on an IndiGo flight.
In a statement to the Deccan Herald, Surya referred to the incident as a "political hit job" and said he would not comment on or glorify political hit jobs.
The incident in question occurred on December 10, when Surya was a passenger on IndiGo flight 6E-7339. According to a co-passenger, Surya was seated next to the emergency exit and accidentally opened the door while trying to close an air conditioner vent.
The co-passenger stated that Surya immediately alerted the cabin crew, and an air hostess informed the captain, leading to the flight being grounded for safety checks.
The co-passenger also denied that Surya wrote an apology note, stating that it was simply an incident report. Surya and BJP Tamil Nadu President K. Annamalai, who was also on the flight, later apologized to the passengers for the inconvenience.
Civil Aviation Minister Jyotiraditya Scindia has also spoken on the incident. The incident caused a 2-hour delay for the flight.