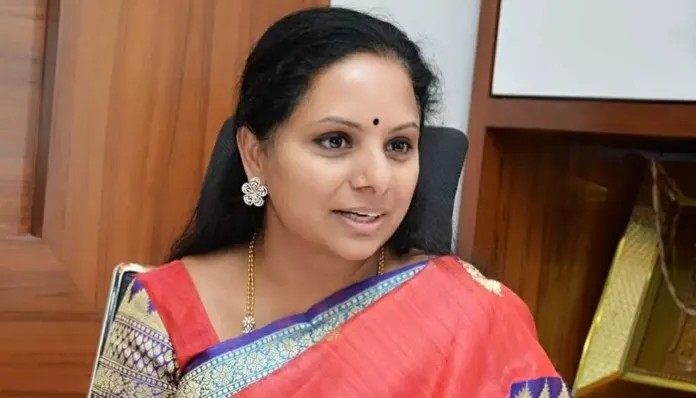 Telangana CM's daughter accuses ED of violating women rights
Ten News Network

Delhi (India), March 9, 2023: Telangana Chief Minister K Chandrashekar Rao's daughter and Bharat Rashtra Samithi (BRS) MLC, Kavitha, has accused the Enforcement Directorate (ED) of violating "a fundamental law for women" after being summoned over her alleged involvement in the Delhi excise policy case.
Kavitha alleged that the central government is "using" the ED because the Bharatiya Janata Party (BJP) could not get a backdoor entry into Telangana. She has been called to be confronted with Hyderabad-based businessman Arun Ramachandran Pillai, an alleged frontman of the "south group," who was arrested by the ED on Monday in connection with a money laundering case linked to alleged irregularities in the Delhi excise policy case.
Kavitha will appear before the ED on Saturday, and the agency will record her statement under the Prevention of Money Laundering Act (PMLA) during this confrontation. She will propose a "revolutionary scheme" in India so that if any police or agency wants to interrogate a woman, they can do so through video conferencing.
It is alleged that the Delhi government's excise policy for 2021–22 to grant licenses to liquor traders allowed cartelization and favored certain dealers, who allegedly paid bribes for it. The policy was later scrapped, and the Delhi lieutenant governor recommended a Central Bureau of Investigation (CBI) probe, following which the ED registered a case under the PMLA.
Kavitha alleged that there were "tactics of intimidation" against the fight of her father, KCR and that the BRS would not be deterred by them. She said that "since June, the government has been constantly sending agencies to Telangana, which is a pattern seen being used by the BJP in nine states where they have used agencies and tried backdoor entry to win elections but could not succeed in Telangana."
There was no immediate reaction from the BJP.