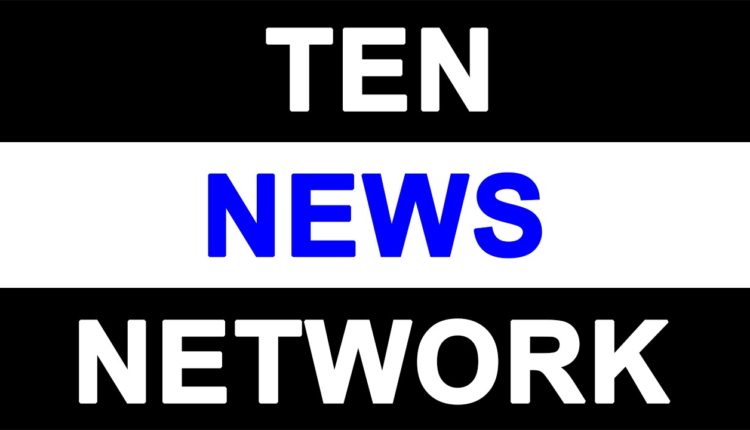 THE GLOBAL EYE CONCLAVE ON PRIME MINISTER MODI'S VISION

NEW DELHI: FEBRUARY 2, 2020
The Power Packed 'The Global Eye Conclave' featured India's top Bureaucrats, business leaders and minority activists who united together to galvanize momentum for Prime Minister Modi's Vision of Development For All yesterday Sunday February 2, 2020 at the India Habitat Centre.
Dr Parvez Hayat, Former DGP & Chairman of the Conclave Organizing Committee in his opening remarks said that Prime Minister Modi has initiated a large number of innovative social and economic schemes for overall development of country. Dr Hayat highlighted the visionary programs of Ganga Conservation & Rejuvenation Scheme, PM Kisan, PM Sincha,i Ayushman Bharat, PM Swasthya, Suraksha Yojana,UDAAN- Opening of Medical& Engineering Colleges For Women, National Medical Council, PM Shram Yogi Maandham and Sarva Shiksha Abhiyan among others. Dr Parvez Hayat noted that the new budget has further given impetus to Agriculture, Infrastructure, Technology and Affordable housing including a Zero tax, innovative start ups for 5 years & tax relief to lower middle class population. Dr Hayat congratulated the Modi government for taking bold measures for wealth creation through liberation of economy and promotion of private sector as well as strategic sale of certain PSU's including Air India, THDC and BPCL to ensure efficiency, profitability and improved return on assets which will result on better access and services to consumers. Measures to increase import duty are to protect and encourage Make in India initiatives and to boost domestic consumption which will lead to growth with a target of 6% GDP this year, added Dr Hayat.
Dr. Parvez Hayat further said that the current global phenomena has affected Global GDP by 0.9% as per IMF , which is being reflected in India. However , Prime Minister Modi's Government's new initiatives will bear fruitful results in time.Dr Hayar noted that certain sections of community have sadly misunderstood CAA, and reiterated Prime Minister Modi's assurance loud and clear that no person of Indian Origin ,irrespective of Caste and faith shall be affected.
Dr Vijay Prabhakar, Chairman, The Global Eye, Digital News Monthly underscored the need to educate the community on Modi's Vision which will make India the Super Power by 2030.Dr Prabhakar said that India today has the World's third largest military by personnel strength, fifth largest defence budget and seventh largest economy. Dr Prabhakar said that the goal of the Conclave is to propagate and disseminate Prime Minister Modi's Vision to various Community Gatekeepers and Youth, who have not access and to ensure appropriate and continuous follow up through social and digital media.
Inaugurating the Conclave, K. J. Alphons, Member of Parliament listed the historic achievements of the first term of the Modi Government and thundered that Modi's government is a corruption free government ,where the power of the people is the nucleus and a government where your money will not be looted. Alphons called upon the state governments to follow through the Central Government's lead and policies to ensure rapid development.
G.V.V. Sharma IAS, Member Secretary, National Disaster Management Authority delivering the keynote address Outlined Prime Minister Modi's ten point risk reduction factors for Disaster Management and the current efforts to combat the Challenge of Corona Virus in India being coordinated by the Union Ministry of Health and State Governments.
Lalitha Kumaramangalam, Director, India Foundation giving the call to Action urged All to Stand united together with Modiji to cultivate the vibrant, passionate Family Parivaar to take India forward – "Sab ka Parivvaar Desh Banta". Kumaramangalam added that India becoming a Five Trillion economy is no longer a distinct dream but a distinct reality under Modi's governance.
National BJP Vice President Dushyant Kumar Gauthan delivering the Presidential address commended Dr Vijay Prabhakar, Chairman, The Global Eye for conceiving such a relevant Conclave in Delhi and called upon all to assist in realizing Prime Minister Modi's Vision.
NITI Aayog's Consultant Dr Ajit Pai chairing the session on Digital Economy said that Modi's Government made remarkable leverages in the region of Taxation and Strategic Monetization. Prof Dr P. Kanagasabapathi, Director Shipping Corporation of India, Dr Amit Kapoor, Chairman, Institute for Competitiveness and Anupam Kulshetra, Former Deputy Comptroller General of India spoke on the India's roadmap to five trillion economy.
India's Information Technology Secretary Ajay Sawhany, Physician Author Dr Yuvaraj Lingappa, Mangalore, and Riddhi Adlakha, Head Digital Marketing ,Tata Consultancy Services, Mumbai discussed Digital India, with emphasis on Artificial Intelligence and the Future.
Dr J.P. Sharma, Joint Director, Indian Agriculture Research Institute, Pusa, Dr. N. Parasuraman, Senior Scientist, M.S. Swaminathan Research Foundation, Chennai and Prem Parasar, Advocate, Supreme Court spoke on Modi's Vision for farmers and agricultural economics.
The highlight of the Conclave was the In Conversation – Dialogue session featuring young Sparsh Ganga Activist Arushi Nishank with The Global Eye, Chairman and Editor-in-Chief Dr. Vijay Prabhakar. Arushi Nishank spoke about Modi's vision to involve youth & students in Ganga Rejuvenation and afforestation efforts. 12 year old Sardhak Singh, Student of Srijan School, Model Town, Delhi and Trainee of Delhi Music Institute of Chromatics was so inspired by the Conclave, that made him ask Arushi can prime Minister Modi use Artificial Intelligence for Ganga Rejuvenation?
India's Housing & Urban Affairs Secretary, D.S. Mishra showcased Prime Minister Modi's revolutionary programs for smart cities, and affordable housing that places India forefront on The Global housing & infrastructure.
Rashmi Saxena Sahani, Principal Director General of Income Tax-Human Resources spoke on Prime Minister Modi's caring Society with focus on women & child welfare. Dr. K. Selvakumar, Professor of Neuro Surgery & Telemidicine, Sri Ramachandra University, Chennai highlighted PM Modi's Vision to revolutionize medical education and health Care delivery with utilization of Artificial Intelligenceand Telemdicine to propel India as the Numero Uno Health Care Destination in the world. Padma Shri Dr Prof Riyaz Punjabi, Former Vice Chancellor, J & K University, Surabhi Kumar, International Management Consultant, Delhi and Swachhand, Lead Analyst, National Skill Development Corporation of India spoke on Modi's vision of furthering the social sector Mission.
Lt. Gen. V.K. Chaturvedi, Former Director General, Human Manpower Planning, Indian Army, Ministry of Defence delivering valedictory address said that Modi's Government will make India as a global power emerging as a stabilizing power rather than a disruptionist power.
Dr B.B.L Madhukar, Director General BRICS Chamber of Commerce & Industries, Delhi presented certificates to the delegates of the Conclave. Proposing the vote of thanks, Ms. Santosh Kumar , Conclave Organising Committee Co – Chair and Founder , Metropolitan Asian Family Services , Chicago urged all Indian Citizens and Indian Diaspora to be an active stake holder in realising Prime Minister Modi's vision of SuperPower India by 2030.
Dr. Parvez Hayat , Chairmen , Conclave organising committee said that the entire deliberations of the Global Eye Conclave is being widely disseminated throughout India and also for the Indian diaspora.
Students of Music Institute of Chromatics , New Delhi presented Prime Minister's Modi vision in Music and Song at the Conclave.
Press Release Issued By
Dr Parvez Hayat IPS ( Former DGP )
Chairman Organizing Committee
The Global Eye Conclave 2020