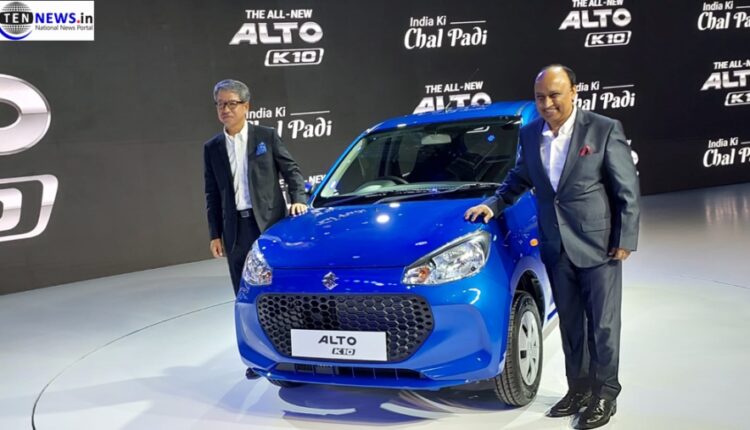 "The new-gen version of Alto K-10 is all set to deliver the joy of mobility", says Shashank Srivastava of Maruti Suzuki
Ten News Network
Delhi, August 18th, 2022: The all-new Maruti Alto K-10 was launched this morning at the Aero City in New Delhi. Maruti Suzuki is back with the latest version of their flagship automobile, 'Alto', the highest-selling car model in India.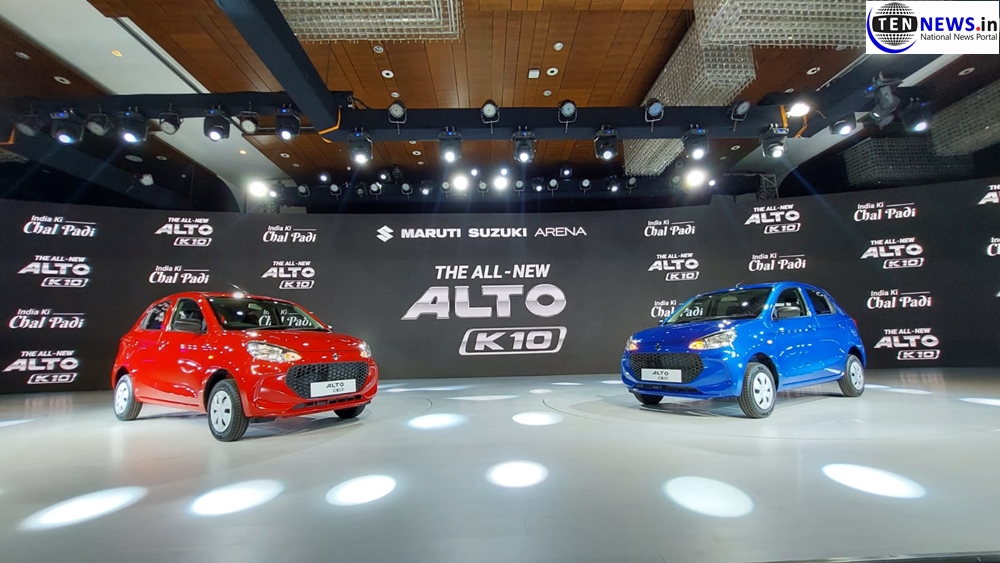 The Senior Executive Director of Marketing & Sales, Mr. Shashank Srivastava in his speech expressed his gratitude to the people of India for making it the best-selling car in the country.
"The legendary Alto is a true testament to our company that has immensely excelled in the last few years", he said.
"Alto, first launched in September 2000 delivered the freedom and empowerment of unhindered movement to lakhs of families."
"The Alto has played multiple roles in the lives of our customers and is known to be a buyer's entry into the world of four-wheelers with every one in two people purchasing an Alto as their first car", he continued.
Speaking about the statistical growth of the company over the years, he says that Maruti Alto has been the best-selling car for 16 consecutive years with over 43 lakh families across the country owning it. Every hour, 100 Altos are being sold across cities, for 22 years. If Alto were to be an independent car company, it would be India's 4th largest car company.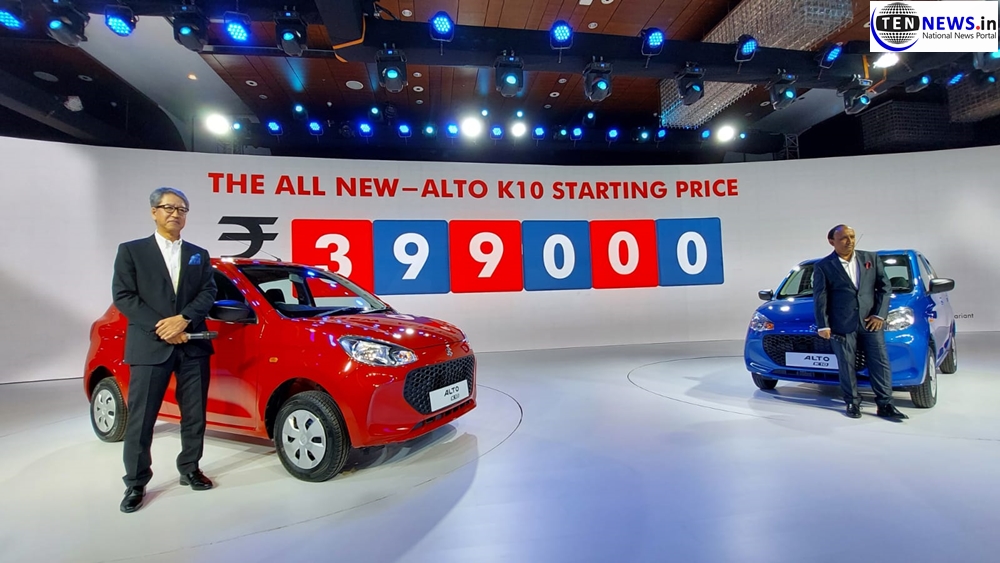 Speaking of newly launched Alto, he says, "Alto K-10 also consists of the factory-fitted CNG introduced in 2010 and the AGS system of 2014."
"The key to our success is understanding the needs of our consumers and with that kept in mind, the all-new version of Alto K-10 is ready to bring the joy of mobility to your lives," Srivastava said.
The latest new-gen version of Alto K-10 is said to be a "value-packed" car, conceptualized and designed according to the needs of the Indian consumer.