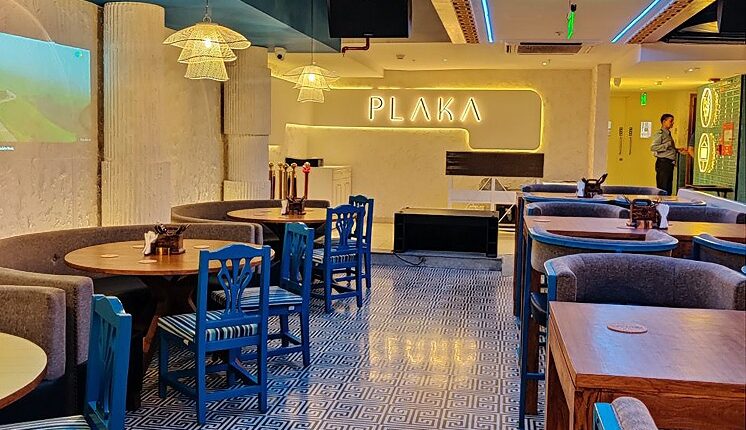 Plaka, a Greek-themed, fine dining destination launched in Gurgaon

Priykant Gautam, Director of Simpatico Hospitality Pvt Ltd, announced today that their Greek-themed restaurant Plaka, a name that resonates with the "neighborhood of the Gods", the holy city of Greece, open its doors this August, 2022, at Cyber Hub Gurgaon, Haryana.
It recently inaugurated its first venture Plaka, a Greek-themed food-oriented concept to serve the best of Greek, Turkish, and Continental along with mixed cuisine with relishing cocktails for a nostalgic, memorable and wonderful experience. In addition, the restro-bar offers a live grill, live music all seven days, and take away with the dine-in facility.
Priykant, on occasion, said," We aimed to introduce the city to Greek Mediterranean-themed hospitality & cuisine, complete with a splendid and timeless dining experience.
Detailed importance has been rendered to keep the ambience very authentic and Greek, with its interiors and exteriors soothing non-monotonous surrounding spaces in blue and white soft colours and live vibrant corners".
Though this is the very first venture by Simpatico Hospitality, its director holds a high degree of excellence in the hospitality industry. Priykant's previous ventures- Smoke Factory, Skyhouse, The Knot and Karigari are celebrated names in the restaurant industry and have been relishing the flavours of success and scaling high. Priykant is planning to open more outlets of Plaka Pan India in coming days.
The team of Plaka includes many young personnel and professionals from around the world, with the industry's best mixology. Moreover, it is the only restaurant in the Cyber hub to serve its guests till late hours and stand open till 2 AM