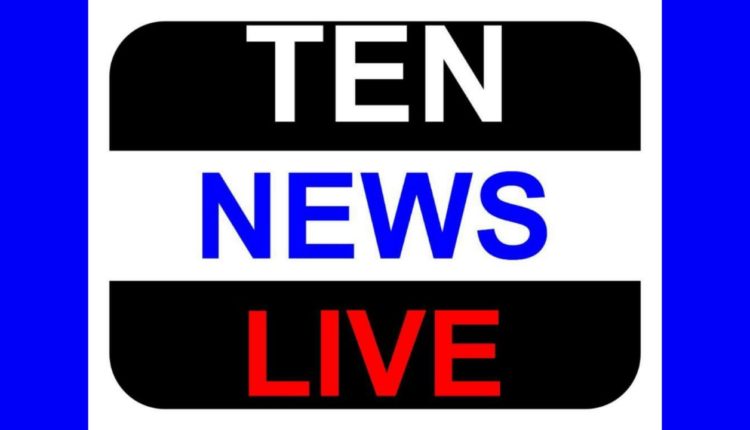 These Data Science Careers Are Shaping the Future
The entire world is running on data and applying the power of technology and the internet. Among the most promising fields of this century is Data Science that involves the collection, processing, manipulation, management, analysis, and storage so that organizations can make informed decisions.
Data science professionals are in huge demand in almost all job divisions. Some of the biggest tech companies in the world like Google, Microsoft, Facebook, Apple, and Amazon hire data scientists. But, in order to get this high-demanding and paying job, you need to have advanced education. For this, you can either go for a Master's program or enroll yourself in an online certification course. Once you do this, you will be eligible for a multitude of data science roles.
In this article, we will be discussing some of the most demanding data science careers that are shaping the future:
This is among the most demanding jobs in the field of data science. As a data scientist, you will be responsible for examining data, cleaning, and organizing it for the business. Your job will also include creating data products like recommender systems for different platforms such as Flipkart or Amazon.
Data scientists use advanced analytic technologies like predictive modeling and machine learning to examine through large volumes of structured, semi-structured, and unstructured data for identifying definitive patterns. On the basis of their investigation results, you will have to provide a relevant understanding of the statistical analysis. It is your job to support the organization in making planned decisions and obtaining an advantage over its competitors. Their work is more technical than data analysts. The average income of an experienced data scientist is about $123,064.
This is another data science career that has huge applications in the field. As a business intelligence developer, you will become one of the most wanted professionals in the IT field. You will be responsible for developing and designing policies that can help the companies make informed decisions. In order to ensure that the procedures to understand the system are easier, you will have to use current BI analytic tools or create your own. Your job will also involve developing and improving IT solutions regularly by designing, coding, debugging, testing, and implementing such tools. A BI developer can earn an average of $101926.
These professionals have the responsibility of examining data based on the decision-makers. As a business analyst, you will be holding good information about the different industry domains like retail, health, telecom, manufacturing, eCommerce. This also includes different functional areas such as finance, marketing, operations, HR, etc. Your job will be to help provide an understanding of the data to the company and to answer questions like what will be the future quarter sales, why this product failed, etc. An expert business analyst can earn about $100,312 per year. 
As a data engineer, you will have a cooperative relationship with Data Scientists. You will have the responsibility of making the data readable and understandable for the data scientists by developing and maintaining the analytics structure and driving every function in the data domain. You will also be creating data set processes that are used in mining, modeling, verification, and achievement. Your job will involve managing the creation, construction, testing, and maintenance of architectures like large-scale processing systems and databases. The collected data will be processed in real-time and the quality and quantity of this data will be improved upon by an available or self-created data analytics system. The average annual income of a data engineer is $92,160.
Data analysts are among the most promising career options in the field of data science. As a data analyst, your responsibility will include analyzing A/B testing, tracking web analytics, operating and changing large datasets, and lining up with the anticipated business analytics. Through data analysis statistical techniques, you will endorse new conducts and produce meaningful business reports for lowering the spending and enhancing the efficiency of the processes. You will have to work alongside the management for creating data requirements and a priority-based list for the projects. It will be your job to create a model capable of displaying the consumer population and customer trends. A data engineer can earn about $60,985 per year.
Your primary job as a Machine Learning engineer will be creating a data funnel and providing a software solution. Apart from this, you will also be responsible for exploring and implementing suitable machine learning tools and algorithms. Once you have learned and transformed data science prototypes and selected appropriate representation techniques and datasets, you will move on to designing machine learning systems from the start. Your job will also include conducting a statistical study of the different systems through frequent experiments and tests. On the basis of these tests, you will have to modify your operations. The average annual income of a machine learning engineer is $111,069.
As an enterprise architect, you will be responsible for managing the designing, improvement, management, and preservation of the IT support system and IT architecture models. This includes the lower-level components as well by working with the management, subject matter experts, and stakeholders. You will also have to assess the business planning of a company prudently in order to develop an IT system architecture capable of supporting the organization. An enterprise architect can earn an average of about $134,015 per year.
Data architect is another option for someone in the field of Data Science. As a data architect, you will be responsible for advancing data solutions for design analytics applications and multi-platform presentation. You will confirm that the external rules and company policies are in agreement and maintain the security and integrity of the company's database. This is done by carefully investigating the database application approaches. A data architect's average annual income is $139,370.
Many believe that a lot of tasks involved in the field of data science will be automated in the future. However, there will always be a need for data science professionals for comprehending the needs of the business and developing and implementing a data-oriented solution. To get started in the field, you can join data science training in Pune.