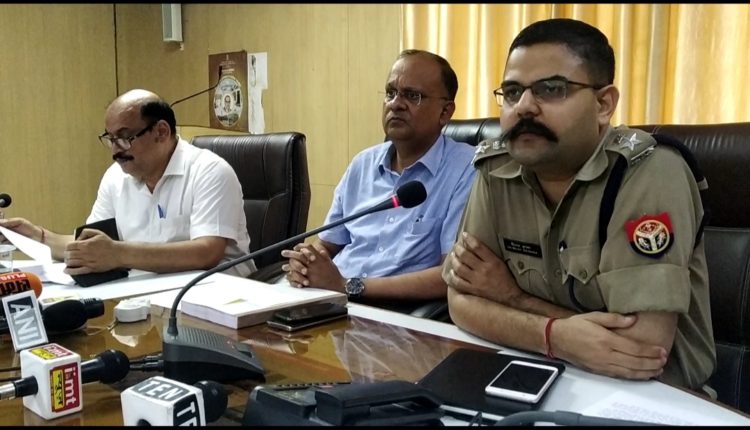 Third National Security Act invoked in Oppo guard murder incident
Saurabh Kumar
Greater Noida: In a Major move to safeguard the Industrial environment of the district, district administration invoked third National Security Act on Monday against Arun alias Gulzar (28) an accused in the Oppo guard murder incident. The accused is a resident of village Imiliya under Ecotech 1st police station and was the prime accused who had opened the fire on guard.
On the late-night of January 31, the victim security guard was deployed at the construction site of Oppo factory when six armed men came in two cars and opene fire. Guard received gunshots in the abdomen and was shifted to a hospital. At the time, accused had been booked under sections 147 (rioting), 148 (rioting with a deadly weapon) and 307 (attempt to murder) which was later changed into 302 after the guard died on April 30 while he was under treatment.
Earlier, district administration already had invoked National Security Act against two accused Robin on April 1 and Azzad on July 8. Announcing the invocation of National Security Act against Azzad, whose bail plea is to be heard by High court, District Magistrate Singh said, "If foreign companies don't find the atmosphere safe and conducive, if they feel unsafe, it would have an overall adverse effect in the region. After the incident, Chinese officials also have written to the district administration over the issue of safety and security."
Further, he added "After the SSP reviewed the situation and found that if the accused got the bail he may attempt such incident again. So concerning that, I took this decision."
SSP Vaibhav Krishna also endorsed the move and said, "firing at Oppo firm's site was aimed at building pressure on the company to give its contracts for civil works to the gang's favourite parties.
There was a competition between local gangs to build pressure on business and industry houses to get contracts. This was a situation of extreme rivalry with one gang trying to coerce the firm by opening fire at its security guard."
The district magistrate said the action has been taken under Section 3(1) and 3(2) of the National Security Act. Singh said the administration was committed to ensuring safety and security not only of foreign companies but all firms and businesses alike.