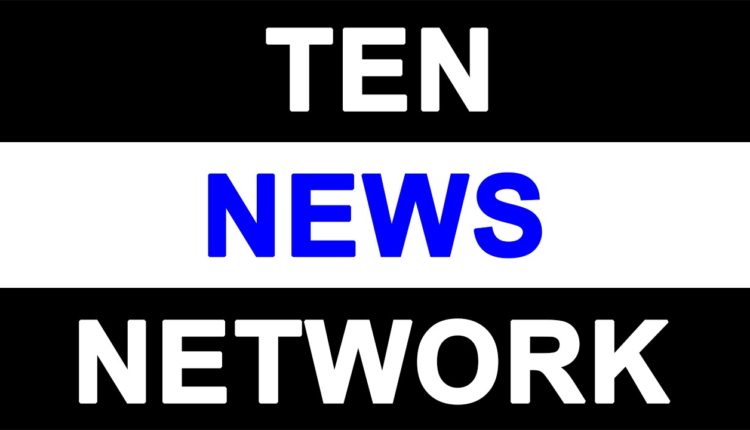 THIS NAVRATRIS REALTY SECTOR SCORES BETTER BY HRISHI KUMAR
The 9 days of Navratris in the Hindu calendar year are much awaited as the sentiments are riding high in the market and people, due to their spiritual and positive beliefs are eager to invest in the real estate sector. Even the developers in the sector try out their best to offer most lucrative deals to the public so as to generate highest sales in these 9 days. The realty sector's objective for this time period is not only to gather sales, but to offer possession of their units as well, as customers find this time of the calendar as the most auspicious time for not only buying a property, but settling into the purchased units. Thus, this season every year in Indian realty sector is full of joy and enthusiasm as not only great numbers are recorded in sales but equally good for possession of units.

Bookings: 9 Navratri days vs. 9 Non-Navratri days
"Because this time is considered propitious for buying property, greater footfall of potential buyers is observed on site offices during Navratris; and when footfall is high, so is the conversion. These 9 days of Navratris we managed to bag 30 fresh bookings, whereas during a sample of 9 Non-Navratri days, we are usually able to gather 5-7 bookings", shares Mr. Deepak Kapoor, President CREDAI-Western U.P. & Director, GulshanHomz. This has somewhere been a trend in the Indian real estate sector where sales are recorded bigger in number during the festive seasons versus the non-festive seasons. Mr. Ankit Aggarwal, CMD, Devika Group explains "Every year, Navratris are able to penetrate the sales in the real estate sector. These 9 days are actually able to cover the misses incurred throughout the calendar year. This Navratris turned out to be great for us with over 400 percent bookings witnessed as compared to a regular 9 days of Non-Navratri period".
Even the developers offer various goodies, special payment plans and other such add-ons during the Navratris so as to extract the maximum during this time. "With our special festive payment plans offered for our projects this Navratris, we were actually able to reap out great numbers. We are usually able to gather 10-12 bookings without a festive season offer in 9 days tenure; but with Navratris special schemes, our numbers got doubled with 25 bookings made in these nine days", states Mr. Rupesh Gupta, Director, JM Housing. Feeling over-joyed with their performance during the 9 Navratri days, Mr. MukeshKhurana, MD, RudraBuildwell said "Few important decisions by the government this year just prior to the festive season has created a great wave of positive sentiments floating in the market due to which the response has been far better. The clearance to land dispute in Greater Noida West and NGT verdict in Noida, added with recent RBI repo rate cut has allowed this sector to gain from what was otherwise lost. This Navratris, we managed to book over 300 percent extra than usual numbers in 9 day period which is pretty good considering the gradual revival in the sector". NCR realty major, Ajnara India Ltd. is known for its extraordinary performance during the festive seasons due to the unique schemes it offers across its various projects during this time. "Our 7-7-7 scheme this Navratris came out to be a big hit as we managed over 175 bookings, which is almost double than what we usually get during any normal 9 days. On a normal course, we are able to book 80-90 units without any festive season push. The prime reason for this result is the better market sentiments and ready customers, added with much lucrative deals in the market", expresses Mr. Ashok Gupta, CMD, Ajnara India Ltd.
The Navratris this year has come out to be more fruitful than the previous couple of years. RBI repo rate cut followed by reduced bank rates has contributed much this time, which was absent back then. This reason coupled with floating positive sentiments in the market due to the recent NGT verdict for Noida and, earlier clarity over land disputes in Greater Noida West has allowed the developers to walk a hurdle free road. Even the customers can now trust the regions with a promise of delivery and returns. "The NCR realty map is picking up pace if we speak about the sales performance especially during the festive season. Over the years, the developer lobby has understood the buying behaviour and pattern of the customers and the schemes and offers that are most suitable during this time around. Throughout our currently active projects, we were able to generate 40 odd bookings with 4-5 in pipeline. These 9 days proved to be better than any usual 9 days for the entire sector which will now help in clearing the unsold inventory across the country and open the doors for fresh demand and project launches", elucidates Mr. KushagrAnsal, Director, Ansal Housing. The festive season in almost every region has been able to extract better results as compared to any other 9 days of the calendar year. "On normal days, the footfall in the realty sector is lesser than that during festive season and thus the conversion rate is tending to be better during the festive season. The Navratris is the big ticket for developers and customers to generate better deals. Our performance was great during the Navratris with around 18-20 bookings made as compared to 5-6 that take place on a normal 9 non-festive days", shares Mr. Rakesh Yadav, Chairman, Antriksh India.
Even the commercial real estate front was not behind when it came to bookings during the festive season. "Commercial real estate in India is growing at a decent pace considering its gaining acceptance and involvement because of increasing pressure of FDI and global giants settling here. For commercial real estate also, this time is extremely important as investors bet big on the festive seasons as better schemes and returns become available. We were able to get 8,699 sq. ft. of space booked during the Navratris as compared to approx.. 5,700 sq. ft. on a normal 9 day non-festive season", says Mr. Sushant Muttreja, CMD, Cosmic Group. NCR realty major, Vardhman Estate & Developers (P) Ltd. scored quite big in the commercial real estate front for its ongoing projects during this festive season. Mr. Vivek Gupta, Director of the company said "With the market full of enthusiasm and positive sentiments due to festive season, the results were a witness to its wonders. We were able to seek booking of approx.. 25,000 sq. ft. of commercial space during the Navratris as compared to a mere 12,000 sq. ft. approx..on an average 9 non-festive days period. Thus, the festive season has turned out to be very fruitful for the sector in general".
Possession: 9 Navratri days vs. 9 Non-Navratri days
Even bigger news for the sector and its customers is the news of developers offering possession of their projects. Years of hard-earned money of individuals and families are kept on the line when a property is booked. Thus, getting the tangible or monetary return is of much more importance for the customers and the even developers so as to keep the income flowing in the economy and keeping the inventory overhauling on a regular check. "More than booking of a unit, for any customer it is the possession that matters. We as a developer perfectly understand the value of one's money and keep ourselves ready for the festive season as a chance for not only generating better sales but offering possession of units as well. Customers are seen in huge numbers coming during Navratris and getting their GrahPravesh done due to the religious beliefs attached with this time. Possession seeked for our projects during the Navratris was 75 units which in comparison to Non-Navratris days is hardly a handful", adds Mr. Deepak Kapoor.
NCR realty major, RG Group has come out as one of the very few developers to offer possession of their units in the Noida region, post the NGT verdict. The company had recently announced the offer of possession of the first phase of their residential project, RG Residency located at Sector 120, Noida. "With the onset of Navratra, we started handing over possession of our maiden residential project RG Residency located in Noida. We observed that number of possessions sought during this period was over 100 which during a non-festive season are usually around 50. Thus we can say that buyers in Indian real estate sector are extremely sentiment driven as these numbers itself are a reflection of their buying behaviour", states Mr. Rajesh Goyal, Vice President CREDAI-Western U.P. & MD, RG Group. Speaking about the possession of units, Ajnara India ltd. has been once again a prominent name during this festive season considering its mammoth list of ongoing projects list. "We managed a good booking number this season, but a number that we are most proud off this season is the number of families who took possession of their homes. On a usual 9 days of Non-Navratris period, we observe possession of around 60-70 units and this time during Navratris, we saw around 250 units gaining possession. We are feeling extremely happy to see such satisfied faces with more to come till Diwali", adds Mr. Ashok Gupta.
With this Navratris coming out to be a huge game changer for the realty sector, the much needed momentum can now be observed. A lot of bookings in the sector have taken place and simultaneously possessions have been offered. Families are taking possession considering the auspicious time and this momentum will be carried till end of Diwali. What this entire scenario will allow is the market to behave in a systematic manner so as to allow the sentiments flowing regularly which will help the sector to follow a well-directed roadmap to better shape the upcoming year.