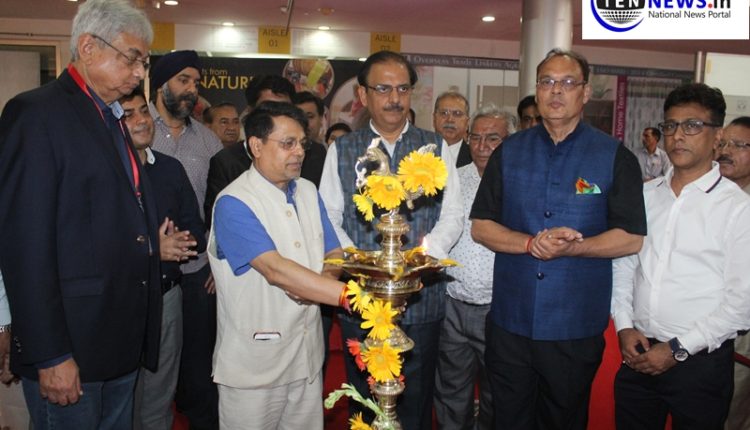 Three day fair of Indian Fashion Jewellery and Accessories by EPCH Inaugurated at India Expo Mart
Saurabh Kumar / Baidyanath Halder
Greater Noida (04/07/2019) : Shantmanu Development Commissioner (Handicrafts) inaugurated the 12th Edition of Indian Fashion Jewellery & Accessories show (IFJAS) being held concurrently with 63rd edition of India International Garment Fair (IIGF) at India Expo Centre & Mart, Greater Noida. The IFJAS is being organized by the Export Promotion Council for Handicrafts (EPCH) and IIGF is being organized by the Apparel Export Promotion Council (AEPC).
Ravi K. Passi, Chairman – EPCH, Vikas Manaktala, President, IFJAS 2019, Rakesh Kumar, Chairman – IEML and Director General – EPCH, Rahul Mehta, Chairman, IGFA and President, CMAI and members of Committee of Administration of EPCH were present on the occasion.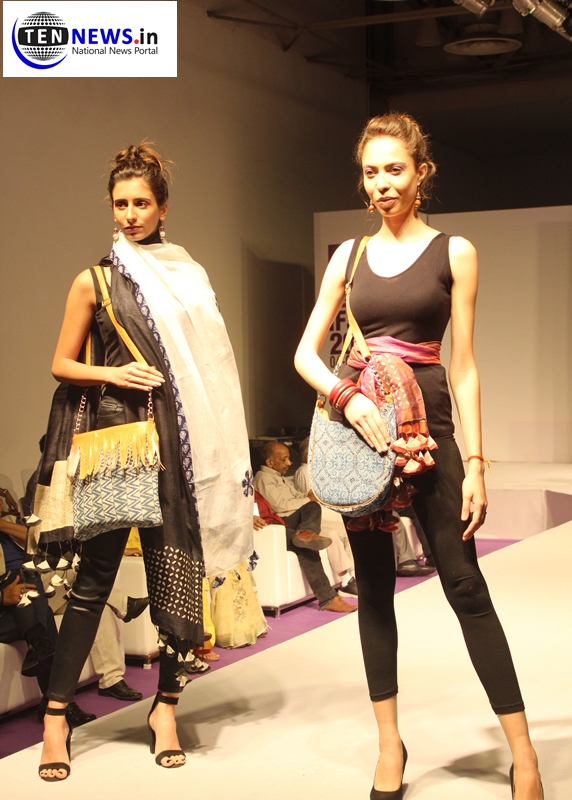 While inaugurating the show, Shantmanu, Development Commissioner (Handicrafts) said that "IFJAS is one of the leading product specific expositions of fashion jewellery & accessories. It provides an opportunity to small and medium manufacturers and exporters to showcase their art in jewellery craft."
Interacting with Ten News he said that "Fashion jewellery and accessories from India have great potential for export to the world market. Government of India has taken various measures in order to support the exporters of handicrafts and has also formulated schemes for generation of employment in the sector."
Shantmanu also visited the fair went to all the stalls and sleeked details of the products and applauded the works of the artisan.
Around 250 exhibitors drawn from all parts of the country are displaying High fashion jewellery, semi-precious jewllery, stoles, scarves, shawls, handbags, clutch purses, belts, wallets, neckties, beads, stones, crystals, head, hair accessories, fancy fashion footwear, and bindies. The designs on display are rich, traditional, modern and contemporary to suit all sections of society and markets informed Shri Ravi K. Passi, Chairman – EPCH.
Photohilights: Indian Fashion Jewellery and Accessories Fair Inaugurated at India Expo Mart