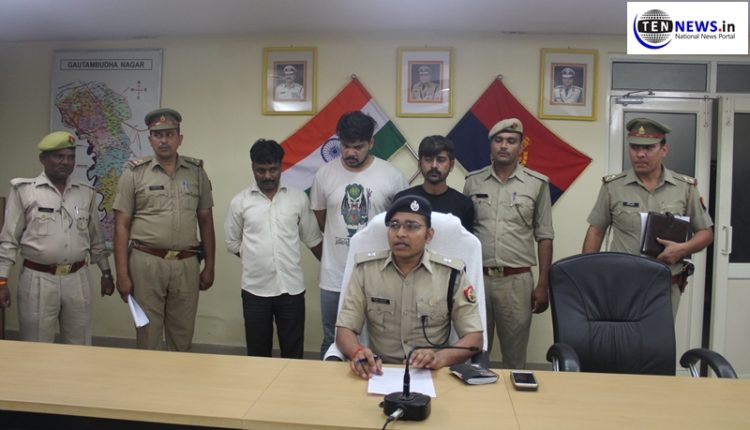 Three smugglers arrested with heroin costing 70 to 80 lakhs in International Market
Saurabh Kumar / Baidyanath Halder
Greater Noida (20/06/2019) : Three drug smuggler nabbed by Noida Police by placing a trap on the night of June 19. The accused were arrested from Sadulapur railway crossing with 745 grams of Heroin cost 70 to 80 lakhs in International Market as told by police officials.
The accused were given a consignment by the mastermind of the gang identified as Vasist Kumar Shah a native of Munger District Bihar. Vasist provided them the drug and also directed them where to sell it to the clients and after that profit will distribute. So since last five month, they were looking for the clients. As police got the information of this gang, they placed a trap and sent one of their informers to the accused as a client. After they shown the sample of the drug to the informer police nabbed the accused.
SP Vineet Jaiswal detailed that "the arrested accused were trying to sell the drug in the area but not be able to do so as they seem to be amateur in this profession. We also interrogated them with an angle that whether they targeting college students as their clients but we didn't get any such proofs.
Further, he added "The prime accused and the mastermind of the gang is still on run who will nab soon."
One of the accused Vikas uses to work as a water purifier mechanic while the other Dharmraj is a whitewasher. The third accused Himanshu is a student of BA. LLB who also claimed to be a state level boxing player and his father is also in police department.