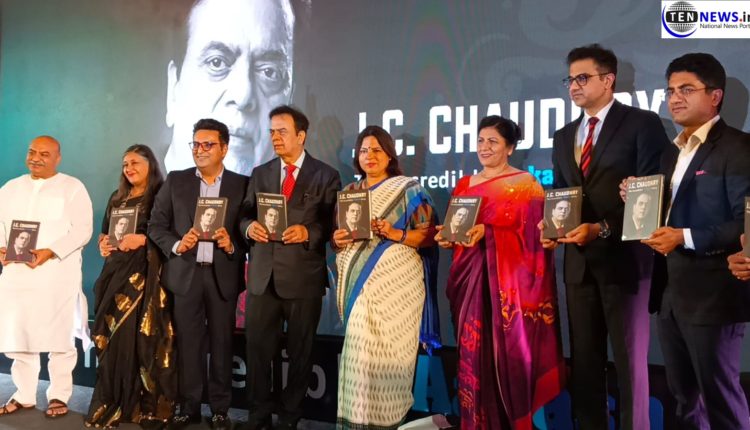 New Delhi, 22 May 2022: The Om Books International on Saturday launched the biography of entrepreneur, educationist, numerologist and philanthropist J C Chaudhry, called "The Incredible Aakash Story" in New Delhi.
The Biography by writer Anshu Khanna traces the inspirational life of a visionary personality and features Chaudhry's journey from a faculty member of a college in Haryana to building Aakash Institute into the largest chain of coaching institutions in India.
The book includes the challenges he has faced to create such a renowned institution and is also dedicated to numerology, Chaudhry's life-long passion. "Each chapter is not more than 10-12 pages and rather complete in itself. It gives the reader strength to combat failure and never lose hope in life while preaching the importance of patience and compliance," they added.
"We need patience and commitment to our dreams to overcome all life's hardships. In my story, I have tried to capture my 40 years' journey as an academician, entrepreneur, and numerologist to guide people, especially the younger generation, towards success. I have put down all the valuable lessons through very meaningful words, hoping that my readers will enjoy reading it and will imbibe it in their life," said J C Chaudhry in his address.
While addressing the audience, Meenakshi Lekhi, Union Minister of State for External Affairs and Culture stated that the life of J C Chaudhry is quite inspirational. Coming from a low socio-economic background to creating a Rs 1200-crore business is an achievement.
The event was graced by the presence of the Union Minister of State for External Affairs and Culture, Ms Meenakshi Lekhi, Bollywood actresses Tisca Chopra and Maria Goretti, JC Chaudhry, Mr Aakash Chaudhry, Managing Director, Aakash+BYJU's and Dr Aashish Chaudhry, Managing Director, Aakash Healthcare.
The Incredible Aakash Story | JC Chaudhry's Biography Book Launch | Photo Highlights
The Incredible Aakash Story | JC Chaudhry's Biography Book Launch | Video Highlights