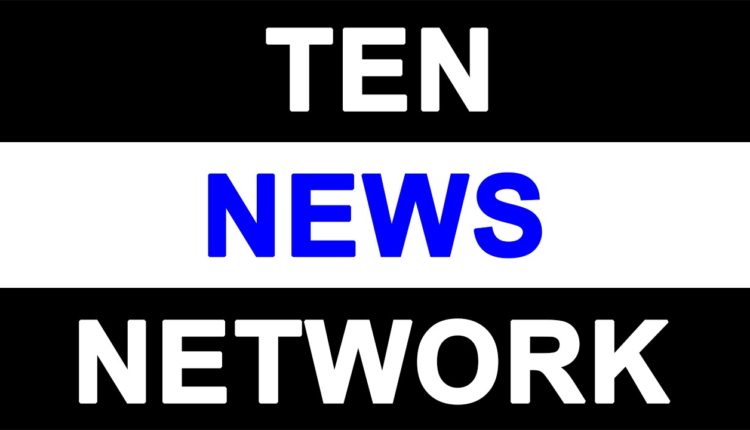 TRANSFORMING GREATER NOIDA – A SILVER CITY INTO GOLDEN CITY – Article by Vanita Sriniwas

At the outset I congratulate all the residents and stakeholders of Greater Noida on silver jubilee celebration of the city. Now we are entering a Golden Phase…
Greater Noida is a planner's city. We have been blessed with all the planned city components from day one. Greater Noida, a well planned city mesmerized us with its well laid roads, open spaces, avenues, fountains. The charm of the city compelled us to shift from Delhi and settle in Greater Noida to enjoy better quality of life. The cool breeze, pollution free atmosphere , friendly neighborhood, enchanting parks was something more than we had asked for, to reside here has been a delight. A place with ever blooming greenery. Every sector is conceived with a local market, park and community centre etc..
With passage of time the demography has changed. The pressures to maintain the excellent level of standards have increased. We have witnessed unexpected changes like advent of Greater Noida Expressway , metro, yamuna expressway, formula 1 , Sharda University , Galgotias University India Expo Mart etc and many other such projects influencing the development of the city.
I am neither a planner nor an administrator. Though very important, yet I refrain from making any comments on widely discussed technical aspects as regards TOD, sustainability etc.. Hence suggestions for transforming Greater Noida will inevitably from a point of view of a proud resident. I envisage my city to figure in the best cities in the world with simple solutions and initiatives.
Leaving aside the technical aspect of Green city concept, I wish Greater noida residents opt for Solar energy, Cycling and Car free zones. I have often found that it's not a pedestrian friendly city. One needs to walk a circuitous route even to cross the road. This has prompted the residents to resort to moving on vehicles. The market places like Jagat Farm etc.. have already achieved a chaos level similar to Sarojini Nagar. Such market areas should be declared as pedestrian zone not allowing the personal vehicles. To achieve this we should have a multi level parking slots at the entry of the commercial hubs, so that people park their vehicles and walk comfortably in the market.
Greenery is considered the lung space of a city. Greenery is the identity of our city. So the role of Horticulture becomes very important in preserving and maintaining the same. The residents should be made responsible for maintaining greenery in their lanes and cul de sac area. Of course continuous monitoring will also be required. Such an initiative will not only make the city green and bloom but will also check littering.
Good, safe, affordable and organized Transport system is the backbone of any planned city. The sectors and societies should be well connected. Presently the residents struggle changing modes to reach their homes. First they travel by bus till parichowk and then they are at the mercy of shared autos. Equally important is direct connectivity to major Bus Terminus, Railway stations and Airport.
RWAs should own the responsibility of educating residents regarding waste recycling, maintaining greenery, abstaining from littering, roof top vegetation, rain water harvesting and most important of all following traffic rules. Unruly traffic is one of the major problems in our city. With well laid roads and lanes, driving here should have been driver's delight. But, alas that is not so. People break rules so blatantly that it becomes an ordeal to drive through. It's heart breaking to witness the chaotic order prevalent here. Ours is a city of noticeable heterogeneity. Spaces are divided between Plotted and Builders area. The city is blooming with the vibrancy of kids, sobriety of Senior Citizens, intellectualism of the executives, socially responsible housewives and energetic students/PGs. RWA should take up with the schools adopt a particular sector, to create awareness regarding traffic discipline. One hour a week, the school kids should come on roads and urge the drivers to follow the rules. Likewise the college students should educate the auto rickshaw drivers to respect traffic rules.The senior citizens, if possible should man important intersections for one hour at their convenience..
Apart from the issues discussed above I would keenly wish authority developed a picnic spots, natural spots with migratory birds, safaris etc.. Suburbanization of nearby villages will also help in cleaner surrounding and using them as a natural picnic spot.
I hope the planned sanctity of the city is kept intact and in coming years the city should emerge as hub of education, industrial and commercial activities. To sum up I see my city with a culture of active participation of residents in the every aspects in its journey to Golden jubilee be it keeping the city clean or adopting rainwater harvesting, use of solar energy and maintain the green spaces.
I wish the very best for my city GREATER NOIDA to become the best planned city of the country.
Please e mail : Comments at greaternoida@parichowk.com