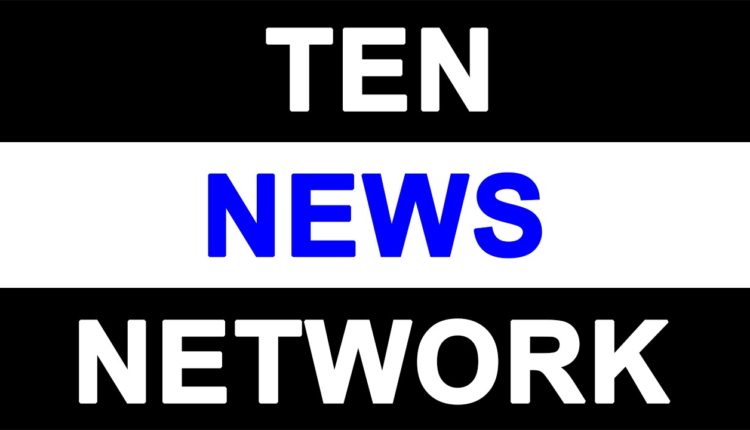 TRANSIT ORIENTED DEVELOPMENT TO BE A GAME CHANGER
Imagine a day when you get up in the morning, just get ready for office and leave home. On the way you drop your used clothes to a laundry store, then grab some breakfast from your favourite outlet, take out money from the bank/ATM and reach to a bus stop/metro station/auto rickshaw stand/taxi stand or any means of transport which you feel convenient with to go to office by without using your personal conveyance; and all these things are just 5 – 10 minutes away from your residence. On top of it, you reach your office in the next few minutes. Now when you return from office, you pick up the stuff from laundry store, buy household stock, go back home change to a party wear and then go out for a party at your favourite hangout place all charged up, again just at a few minutes walking distance. This is Transit Oriented Development (TOD) for you.

Now, all this may sound unreal as having houses, office complexes, retail outlets and transport facilities at one place is not heard off much in India. But if we wish to curb the housing woes along with optimally utilizing the land banks, then TOD is the way of the future especially in crowded/congested metropolitan cities. The concept of TOD is largely visible in developed foreign countries such as U.S., U.K., France and many others. Putting it literally, a TOD is designed to increase the number of inhabitants, employees, and potential transit commuters that have convenient access to transportation. A complementary mix-land use zone, blend of activities, and services located in proximity to each other to allow TOD residents to travel to work, run errands, recreate and meet basic needs without the requirement of a personal conveyance. "TOD is a variety of moderate and high density housing options situated within easy walking distance from a centrally-located transit corridor, usually 10 minutes. Thus, transit commuters begin and finish their trips by walking. As a result, a network of safe and convenient walkways that link transit, residencies, and other uses and an attractive pedestrian environment are a hallmark of a TOD. A well-designed movement system and facilities, houses, community spaces, plazas, office complexes, activities and smart design are key components in drawing people towards TOD", says Mr. Rupesh Gupta, Director, JM Housing. Adding to the view, Mr. Dujender Bhardwaj, Director, Marina Suits states that "TOD is an exciting fast developing trend usually witnessed in developed foreign nations that assist in creating vibrant, liveable communities. It's a development of a compact, walkable community centredaround high quality transportation system. This further makes it possible to live a lower-stress life without complete dependence on a personal conveyance for mobility and survival. Therefore, TODs can be real game changers if bought in crowded cities like Delhi, Mumbai, Kolkata and others, as it will help in decongesting and creating a stress-free and sound environment to reside and work in".
"A TOD will perfectly suit the PPP model which is the backbone of infrastructural developments in our country. The government must provide all possible civicand transit facilities to one region and let the private players do the residential and commercial developments. In this way, it's a win-win situation for all as this will promote mixed land use development in the country and aid in decongesting and creating a smooth city for residents as well as commuters", enumerates Mr. KushagrAnsal, Director, Ansal Housing. In order to successfully operate a TOD through PPP model, it will be most crucial that private players get the much desired support from the government by providing a single window clearance system, making land parcels available at less prices and carefully planning the locations for development. Mr. Praveen Tyagi, CMD, VVIP says "TODs will allow the developers to make best use of the floor space index which at the same time will create a large pool of revenue generation for the government. In order to attract private builders, it will be most imperative that the government ensures a smooth passage for developers to construct and timely deliver their goods by providing single window clearance. Also, sensible traffic management will be the key to effectively pushing this system and the government can also open the doors for FDI which will definitely yield good returns".
The Delhi Belly
Taking Delhi as an example, TODs are the need of hour. Due to heavy migration most regions in Delhi are overcrowded which over the time have resulted into heavy congestion that creates traffic woes, thus reducing the efficiency and effectiveness of a region and its residents. Last year the DDA had announced Karkardooma as a TOD project and recently made an announcement to include two more TOD projects; one in East Delhi and the other in Dwarka. The former, called Lake View Complex, has been planned around the under construction Trilokpuri metro station. Spread over an area of 10.26 hectares, it will have multi-storey housing and commercial towers. "Delhi has been on a migration spree for over a decade now that has resulted in massive population explosion in most pockets. TOD projects planned for Delhi were much needed as once TODs will come up, we'll see better shaped decongested regions that will allow a better breathing space for buildings as well as residents. East Delhi and Dwarka are actually the correct choices for now and we hope that DDA gets the job done in the planned tenure", states Mr. Amit Chaudhary, MD, Rhythm Ccounty. Dwaka is the other project and will come along the 4 km metro corridor. DDA has plans to develop a Dwarka central hub which will have three components, business hub, entertainment hub and eco-recreational hub. It will be spread over an area of 28 hectares and the project will come up in three different locations.
In sync with Housing for all and Smart cities
A lot of questions were raised and are still popping up whether Housing for all and Smart cities mission will remain as a dream or will it be converted into realty. If we look at a TOD model carefullytwo most prominent features are, increased number of houses and a better developed region. "Housing for all and Smart cities mission will get a much needed boost by the development of TODs, not only in Delhi but other regions as well wherever this plan is pursued. A well laid plan of a region connecting with transit network along with high rises and commercial spaces will well justify the plan for Housing for all and a small beginning to a smart city. Housing and office supply will greatly increase which might also help in price correction of the regions", states Mr. VikasSahani, CMD, Property Guru.
Answering the Safety & Social concerns
One of the biggest benefits that a high density area serves is the safety and security measures because of high human traffic flow in the region. Since the concept of TODs work on higher Floor Area Ratios, it becomes evident that residing and commuting population in the regions are more due to greater number of homes and offices. Once this is achieved, there exists a mental aura of security amongst the people which is invisible with regions of low density population as streets look empty during night or there are just homes and no commercial spaces. TODs also help people to perform better personally and professionally as there is less stress, low physical pressure and lot of time for self. Mr. VikasBhasin, MD, Saya Homes says "Everyone desires of a dream life where office, home and areas of recreation are close to each other so that one can give ample time to all and there is very less travel time. With a TOD in place, these dreams will actually be fulfilled which in turn will promote human sustainability and effectiveness. On the other hand, with a lot of public around; people and especially women will feel more secure while travelling within a region. Thus, there are huge hopes relying on this concept and we expect that it will be a real game changer for not only the realty sector but the entire nation in general".