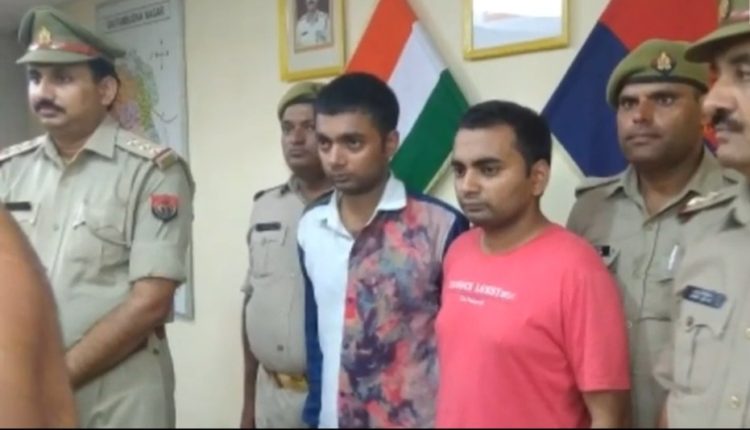 Two murder accused carrying 25 thousand bounties on them, arrested
Saurabh Kumar
Greater Noida 31/8/2019:  Noida Police nabbed two absconding accused in murder incident today from Sirsa roundabout. Both the accused were absconding since 2017 and were carrying a bounty of 25 thousand each on their head.
The accused had murdered Rajesh and Ram Kishor after abduction in September 2011 along with another accomplice. In the incident, an FIR got registered under Surajpur Police station and later they got arrested by the police.
Since they got out on bail, the two accused were skipping court trials fearing punishment and kept absconding from the court. Police teams were continuously making attempts for their arrest. In between all the accused brothers were arrested for providing hideouts to the accused.
The accused were identified as Jitandera and Kaqvinder, a resident of Dhada Village under Surajpur police station.