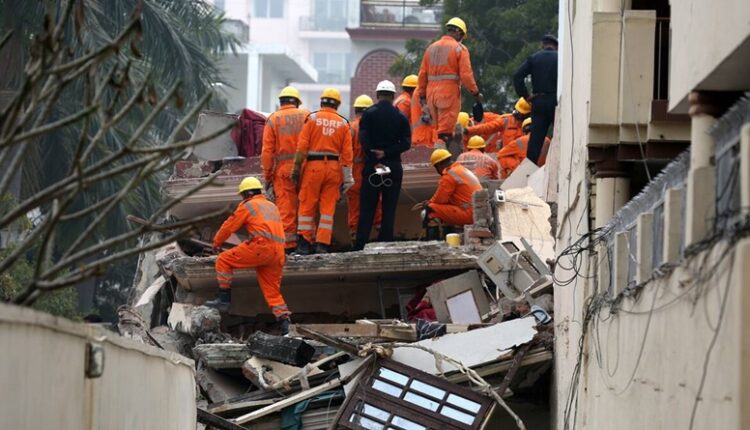 Two Women Die in Lucknow Building Collapse
Ten News Network
Lucknow (India), 26th Jan 2023: Two women, identified as Begum Haider, 72, and Uzma, succumbed to their injuries after a four-story residential building collapsed in Lucknow, Uttar Pradesh, on Wednesday evening.

Begum Haider is the mother of Samajwadi Party (SP) spokesperson Zishan Haider, while Uzma is the daughter of a senior journalist.
The building, which consisted of 12 flats and two penthouses on the top floor, was illegal, and the layout map was not approved by the builder, officials said. So far, 16 people have been rescued and are undergoing treatment at various hospitals in Lucknow.
Samajwadi Party president Akhilesh Yadav expressed his condolences for the demise of Haider. Taking to Twitter, the former UP chief minister said that he was extremely saddened by the death and wished for "peace to the departed souls."
Uttar Pradesh DGP DS Chauhan has said that "strictest action" will be taken against whoever is found responsible for the incident. He further stated that besides the residents of the building, two others—possibly guests of some of the family members—are feared trapped inside.
Chief Minister Yogi Adityanath has set up a three-member probe committee, comprising Lucknow divisional commissioner (Ms.) Roshan Jacob, additional commissioner of police Piyush Mordia, and chief engineer of the Public Works Department, to investigate the matter.