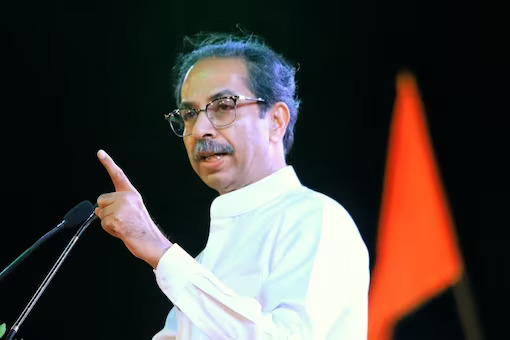 Uddhav's party boycotts Congress chaired meet following Rahul Gandhi's Savarkar jibe
Ten News Network
New Delhi (India), March 27, 2023: The Uddhav Thackeray faction of the Shiv Sena (UBT) has decided to boycott a Congress meeting at party president Mallikarjun Kharge's residence on Monday. This decision comes in the wake of suspended MP Rahul Gandhi's recent comments, where he said, "I am not Savarkar, I am Gandhi."

The UBT has already condemned Gandhi's comments, with Thackeray stating that he considers Hindutva ideologue VD Savarkar as his "idol" and urging the Congress leader to refrain from "insulting" him.
Addressing a rally in Malegaon, Thackeray emphasized that the Maha Vikas Aghadi alliance was formed to protect democracy, and it was necessary to work together for this purpose. Raut, a Shiv Sena (UBT) leader, expressed his displeasure over Gandhi's comments, terming them "wrong" and adding that he would try to speak to Gandhi on the issue.
Gandhi's attacks on Savarkar and their ideologues have triggered protests from BJP and Shiv Sena workers. In November last year, Gandhi claimed that Savarkar had helped the British government during the freedom struggle, which led to widespread condemnation.
Gandhi was disqualified from the Lok Sabha on Friday following a 2019 defamation case. During a press conference in Delhi over his disqualification, he stated, "My name is not Savarkar, my name is Gandhi, and Gandhi does not offer an apology to anyone." Thackeray expressed his support for Gandhi's Bharat Jodo Yatra.
The UBT's decision to boycott the Congress meeting underscores the tensions between the two parties and highlights the need for a united front to protect democracy. Thackeray's emphasis on Savarkar's sacrifices and contributions to the freedom struggle underlines the importance of historical figures in shaping the national narrative