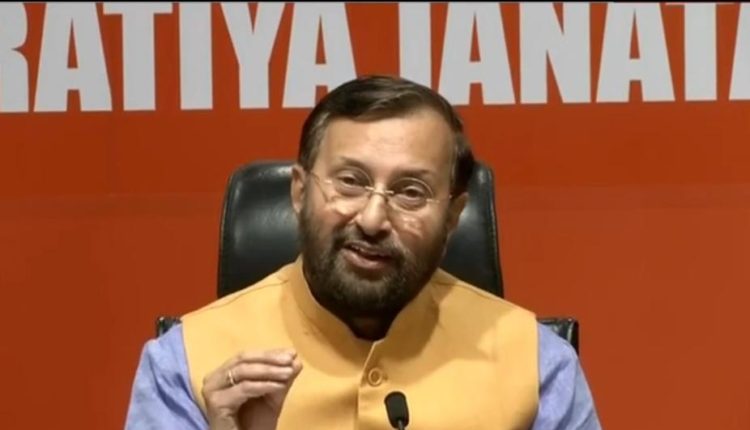 Union Minister Prakash Javadekar challenges Rahul Gandhi for discussion on work of former PMs
PRERIT CHAUHAN/ JITENDER PAL- TEN NEWS
New Delhi: (08/05/2019) Union Minister Prakash Javadekar in a BJP press briefing, asked Congress 'will you not entertain a discussion on the work of former PMs – will you only seek votes on their name?
BJP Leader Prakash Javadekar also slammed the Congress crying foul over PM Modi invoking allegations of corruption against his predecessor Rajiv Gandhi.
Addressing the Media, Javedkar blamed the Congress with abusing the prime minister. He then said there were a number of charges for which Rajiv Gandhi was not acquitted and that together with his son, Rahul, the late prime minister is a hallmark of corruption.
He further said, will you not entertain a discussion on a former Prime Minister's work, only seek votes in his name?', Javadekar issued a long list of abuses hurled at PM Modi by the Congress, calling it a 'half-century of abuses' that will become a century by the time the elections are over.
"We have three issues to speak about that are leadership, security and development and they only have the abuse. He said that after taking the name of Shri Ram,
people get annoyed, angry on saying Bharat Mata ki Jai. Why they get so angry?," added Javadekar.