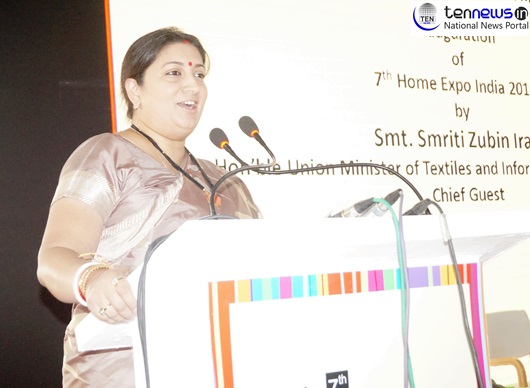 Union Minister for Textiles Smriti Irani Inaugurates Home Expo India 2018 at India Expo Mart Greater Noida
Ashish Kedia / Saurabh Shrivastava
Today Union Minister Smriti Zubin Irani inaugurated the Home Expo India 2018 at India Expo Mart, Greater Noida. Union Minister for Textile, Information and Broadcasting Smriti Irani was the chief guest for the event and was welcomed by a Bagpiper Band playing patriotic tune.
The program started with the traditional Lamp lighting ceremony by Smriti Irani and other eminent guest on the dias including O P Prahladka , Chairman of EPCH and Rakesh Kumar, Executive Director, India Expo Mart. After that ribbon cutting ceremony was commenced.
Speaking at the event Smirti Irani said "Many new initiative were taken by EPCH that will help in expanding our business bases and strengthen the quality of the product all around the world. I would like to congratulate all the 680 exhibitors and more than 500 buyers for becoming a part of this trade fare"
Further she said that in expansion of our business we should also commit ourselves for the sustainable development. She also visited different stalls at the expo and took details about the products".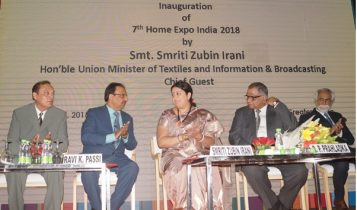 Home Expo India combines three shows – IFFTEX, IFAS and IHDS with an exclusive choice of merchandise on offer, this show draws international buyers beside wholesalers. Distributers, retail chains, merchandise as well as architects and interior designer. Exhibition will be for next three days and is open only for bulk buyers and traders.