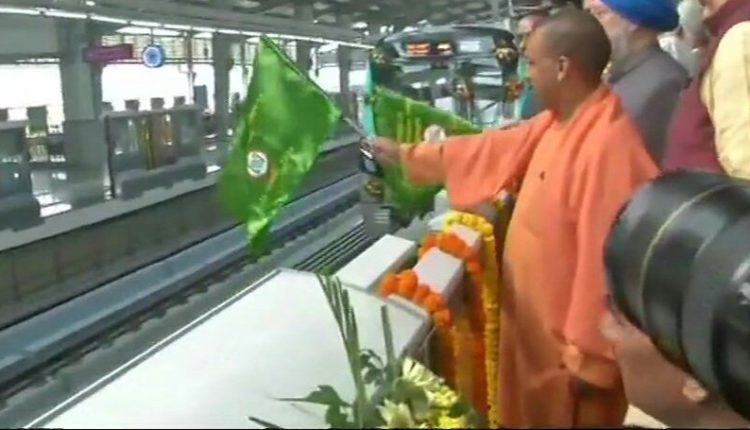 UP CM Yogi Adityanath inaugurates Noida-Greater Noida Aqua Line Metro!
Saurabh Kumar
Greater Noida (25/1/2018): After a month-long wait Noida Metro Rail Corporation (NMRC)'s ambitious Aqua Line Metro project today finally got inaugurated by Uttar Pradesh Chief Minister Yogi Adityanath. Strict security arrangements Were made from the district administration side.
The metro line's inauguration kept on delaying for a past couple of months. Initially, the metro line was supposed to be inaugurated on December 25 by Prime Minister Modi and CM Adityanath jointly, but because of some issues, the plan could not get executed.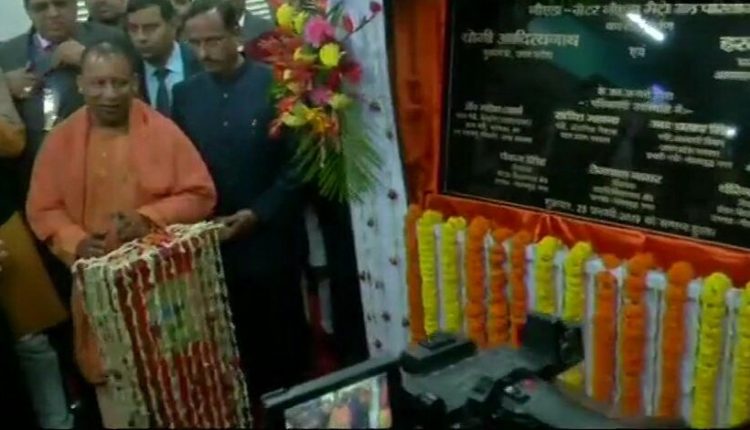 The 23.9-kilometre long solar power run metro project is Noida Metro Rail Corporation's independent endeavour that will be overseen and run by the Delhi Metro Rail Corporation (DMRC) in its initial year. This metro project connects the interiors of Noida and the much neglected Greater Noida area and aims to provide relief to the passengers commuting daily from the twin cities.
After the inauguration, the chief minister travelled 14 stations to the last station at the Greater Noida Depot in the metro. And from there he left for inaugurating several projects from a private firm in Ecotech 4 area of Greater Noida. Thereafter he will leave for Lucknow in his chopper which will take from the helipad constructed in the premises of the Tegno Company.
The rail corridor, which would run between Sector 51 station in Noida and the Depot Station in Greater Noida will have a total of 21 stations – 15 of them in Noida and six in Greater Noida. There are 19 rakes with 4 cars each, will halt on the Sector 76, 101, 81, NSEZ, Noida Sector 83, 137, 142, 143, 144, 145, 146, 147, 148, and Greater Noida's Knowledge Park II, Pari Chowk, Alpha 1, Delta 1, GNIDA Office and Depot metro station. The trains are designed to run at a maximum speed of 80 km/ph, but will run on an average speed of 37.5 km/ph.
The minimum fares for the Aqua Line will Rs. 9 and the maximum Rs. 50, the NMRC had announced in December 2018. Commuters could buy QR-coded paper tickets or use smart cards, the report said. The smart cards being used for the Delhi Metro will, however, not be valid for travel in the Noida Metro.