UPSDM Prime Focus is to Make Youth Skilled, Says Chetan Chauhan
Saurabh Kumar / Baidyanath Halder
Greater Noida: Today an industry meet was organized under Uttar Pradesh Skill Development Mission at Radisson Blu hotel in Greater Noida. Chetan Chauhan, Minister of Department of Vocational Education and Skill Development was the Chief Guest of the event. Bhuvnesh Kumar, Secretary of Department of Vocational Education and Skill Development and Pranjal Yadav director of UPSDM were also present.
Program started with a light lamping ceremony which was followed by a briefing by Pranjal Yadav. He Briefed the Gathering about the mission through a power point presentation and appealed the participants to be part of this mission by signing a flexi Mou. The theme of the mission was Chiselling the skills & Fascinating the future.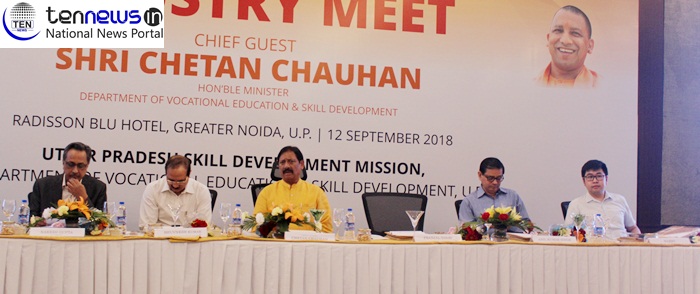 Speaking at the event Chetan Chauhan said
"The prime focus of this mission of this to make our youth skilled in different sectors so that they can be job oriented. But with this we are also taking care that the quality of skilled man power should not be hampered. So for this now will also be taking action against fake ITI and similar training centers and will recommend Government of India to cancel affiliation of institutes which are diluting the quality. We want you to provide such man power that is ready for working even with your most sophisticated machines."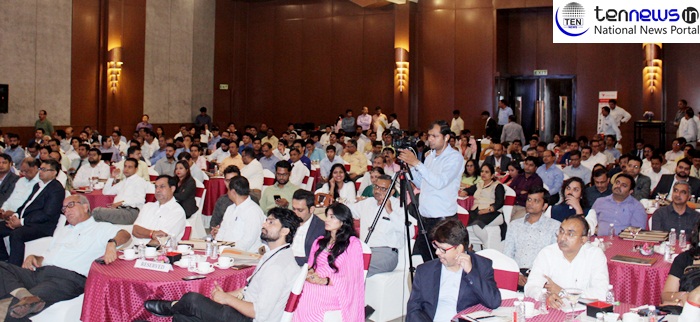 While Bhuvnesh Kumar in his address said, "I want to assure the all the participants setting here that we will provide you enough man power whatever you will be requiring. At a time we use to enroll only 46 thousand of students but now our capacity is one lakh 35 thousand. We had 80 new governments ITI taking the figure to 300. We have three thousand private ITI."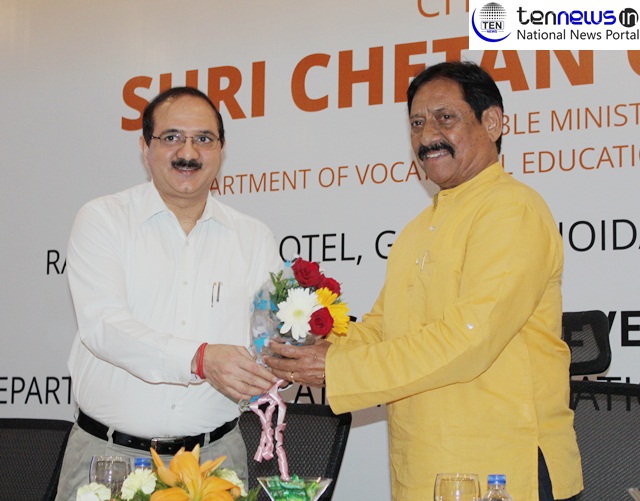 He Further explained explained " In our country we give more preference to knowledge rather than skill but as we step into higher education that amount knowledge increase but skills decreases. For ex at ITI level its 20% knowledge 80% skills, when it comes to engineering then the things become vice-versa."
Beside this a Mou was also signed between Nova and UPSDM. During this meet different businessman shared their experiences of collaborating with UPSDM and said this mission is a great initiative which is providing a platform to both the companies and the youth. We will also try to absorb more and more skilled Man power through UPSCD.