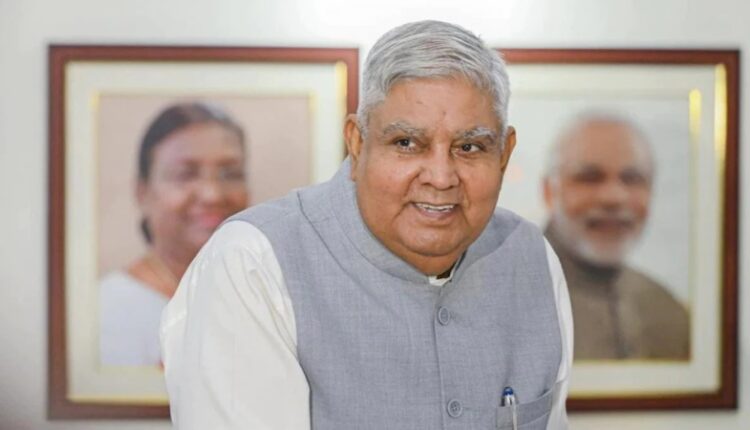 New Delhi (09/01/2023): The Vice President & Rajya Sabha Chairman, Jagdeep Dhankhar will address the inaugural session of the 83rd All India Presiding Officers' Conference in Jaipur on 11th January, 2023.
The All India Presiding Officers' Conference (AIPOC) is the apex body of the Legislatures in India that completed its hundred years in 2021. Prime Minister Narendra Modi addressed the inaugural session of the 82nd AIPOC in 2021 in Shimla. The first Conference was also held in Shimla in 1921.
This is the fourth time that the Conference is being organized in the city of Jaipur.
The upcoming 83rd session will focus on following themes of contemporary relevance in its day long discussions –
Leadership of India in G-20 as the mother of democracy
The need to make Parliament and Legislature more Effective, Accountable and Productive
Integration of State Legislatures with Digital Parliament
The need to maintain a harmonious relationship between the Legislature and the Judiciary in accordance with the spirit of the Constitution
A book exhibition will also be inaugurated on the occasion.
Speaker Lok Sabha, Chief Minister Rajasthan, Deputy Chairman Rajya Sabha and presiding officers of legislative bodies from across the states will be attending the Conference.