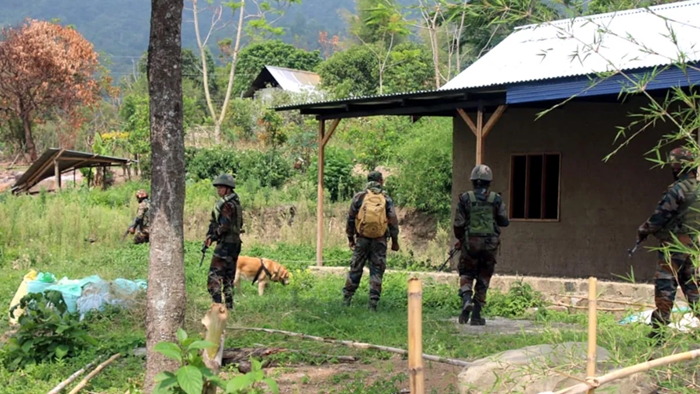 Violence resurfaces in Manipur, militants torch house in Sugnu
Ten News Network

New Delhi, 05th June 2023: Manipur's Sugnu town has now remained the focal point of conflict between the two communities at odds in the northeastern state, where occasional violence has raged for more than a month.
This comes as local accounts confirm that suspected militants set fire to almost 200 residences in Serou, Kakching district, including that of Kangujam Ranjit, Congress MLA from Sugnu Assembly. Locals have reported constant gunfire, bomb assaults, and even snipers since Friday.
Those who received bullet injuries in the ongoing exchange of fire were rushed to the District Hospital in Churachandpur, as the hill in the region remains a crucial area where violence has been reported since the start of the ethnic conflict.
This comes as Union Minister Amit Shah urged all the communities to remove the road blockage, especially to lift the blockades at the Imphal-Dimapur National Highway-2, ensuring a constant flow of essential items.
He also warned of strict action against those who stole official state weapons, that led to militants surrendering more than 2,000 weapons back to the government authorities.