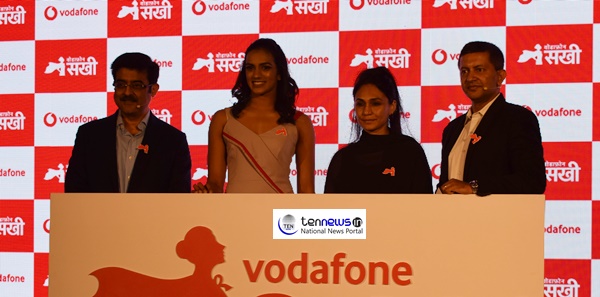 New Delhi: Vodafone India has launched an innovative new service called the 'Vodafone Sakhi Pack'. The Vodafone Sakhi Pack is basically a free of cost service, which enables users to conveniently recharge their mobile phones, without sharing their mobile numbers with retailers.
India's star badminton player and Olympic medal winner PV Sindhu also witnessed in Delhi today for Telecom company Vodafone's women empowerment program. On the Occasion PV Sindhu who is the Brand Ambassador of 'Vodafone Sakhi- Ab Rukein Kyun' initiative said, she is proud to be associated with Vodafone Sakhi and she encouraged all women to be Bold, Brilliant, Brave and live life without inhibitions.
Badminton star PV Sindhu on Wednesday also lauded people from different spheres coming forward in exposing personalities who sought sexual favours from their colleagues.
"I appreciate that people have come forward and spoken about it. I respect it," Sindhu said on the sidelines of a Vodafone event, where the telecom company launched a woman-specific service 'Sakhi'.
Asked if she was aware of any such incident in sports, Sindhu replied, "I don't know about seniors and coaches. As far as I am concerned, I have been on the sports circuit for years and it has been good and fine with me.