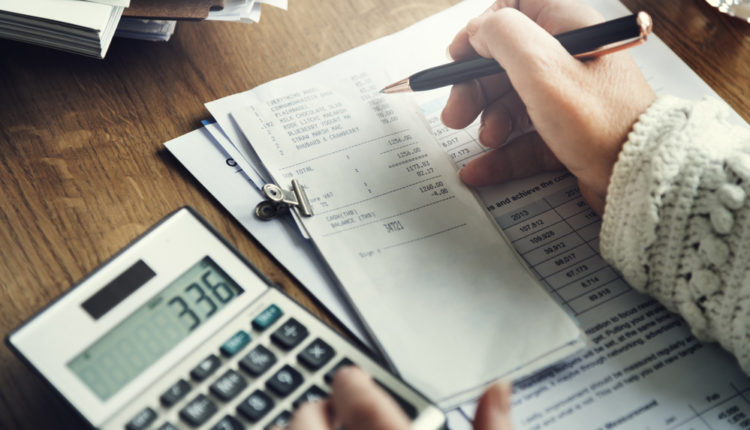 Want to plan your retirement now? Here are best investment options to go ahead
Retirement comes to our lives after years of hard work. For some, it brings a smile and cheers on faces whereas for some it gets jittery with the obvious fear of having a life without salary. Retirement planning evolves over time. It is imperative to have a comfortable, secure yet fun and self-dependable retirement. A proper financial cushion is a requirement for a later stage of life. To plan a retirement, you need to set few retirement goals in your mind along with a timeline as to when you have to meet them. Life insurance is one of the best policies that provides you with the comfort of life insurance along with long-term savings. As per many experts, you should make life insurance a key part of your financial planning. Life insurance policy makes your family secured even after your demise and the most difficult and unplanned situations.
Your investment is directly proportional to the money you are saving from your current income. There are various types of retirement plans that can help you raise the money which can fund your future.
Below discussed are few investment options which can make your retirement planning easier:
PPF
Public Provident Fund (PPF) is one of such retirement planning schemes which has a tax saving instrument under Section 80C as well. You can invest in PPF with a significantly less starting amount like Rs. 500 or up to Rs 1.5 lakh maximum per annum. The rate of return on PPF is directly proportional to the average bond yield in the last year. Therefore, you can expect variations in the returns over time. You can open your PPF account at nearby post office or banks. Currently, thanks to digitalisation, the facility is also available online.
NPS
National Pension System (NPS) is a long term investment or retirement plan which allows you to spend in stocks, bonds, government securities and alternate assets. You can also invest in equity under this scheme, and fetch an additional tax benefit of Rs. 50,000 under Section 80CCD (1B).
Mutual funds
Mutual funds have one of the most popular investment instruments. As it has the potential to provide good returns than fixed or recurring deposits, it is considered to be an efficient tool for wealth creation. May youngsters are opting for this scheme as it is high on return. Youngsters are taking up investment on low-risk mutual funds such as liquid funds. There is also an of higher risks mutual funds which you can take up by investing in mid-cap equity funds. Under the scheme of mutual funds, you can invest in the markets without doing much research as in what to buy, hold, or sell. There will be a fund manager who is going to manage your fund portfolio. It is his responsibility to build the portfolio in a way that you get the best of the returns. Systematic Investment Plan (SIP) is the ideal way to invest in mutual funds. It helps you invest in a strategic and disciplined manner irrespective of markets are falling or rising. The best part is SIP allows you to buy funds at a lower cost in a falling market whereas in a rising market it gives you higher returns. Mutual Funds' investments start with an amount as low as Rs 500, and you can create as much wealth for yourself for your retirement.
Annuity Schemes
Retirement brings a problematic and dicey situation in our lives as there is no monthly salary, which means there is a halt in regular cash inflow. The entire scenario makes it difficult to manage daily expenses. Annuity scheme is one such insurance which provides with special products and can maintain regular cash inflow in your life post-retirement. The entire game here depends on choosing the right annuity plan for yourself among the various annuity plans available in the market. It is advisable that you choose one basis the amount you wish to generate and receive as pension and be decisive on the timeline you want to receive it. The best option is to go for a life annuity plan as it gives 100% pension till the death of the person.
ULIPs
Customers can avail insurance and investment benefit under Unit Linked Insurance Plans (ULIPs). You need to pay a part of the premium as your investment needs to avail ULIPs. However, the rest amount can be invested as a part of the scheme you choose, which can be either equity-oriented or debt-oriented. ULIPs is an efficient scheme for creation of  retirement wealth due to high risks and rewards, and also because of the new tax on LTCG on stocks and mutual funds.
Term Insurance
Term Insurance is a pure protection plan which offers to over risk of the insured family against any circumstance. Therefore, if the insured person dies during the tenure of the policy, the beneficiary of the policy gets the death benefit of it. The insured family can use the money provided by the term insurance plan as an income replacement which can help the family meet their financial necessities. Term insurance policy can be provided to both young policy buyers as well as senior citizens. The term insurance plans bought by individuals in their 50s and 60s can offer coverage up to 75-80 years of age.
Conclusion:
You can have a stress-free retirement and have a regular flow of income without going to work every day by opting for any of the above plans. It is important to plan your investments smartly and carefully during your working days to experience the golden and seamless years of retirement later.