New Delhi : Aam Aadmi Party chief Arvind Kejriwal took oath as Delhi's Chief Minister for the third time in a row, 50 special guests including school teachers, doctors, exam toppers, auto drivers, caretakers and sanitation workers – dubbed as "Delhi ke Nirmata (makers of Delhi)" were seen sharing stage with him.
"It gives me immense happiness to introduce the chief guests for the event. Delhi ke Nirmata (makers of Delhi) are here," he said.
"Who runs Delhi? It's not Kejriwal who runs Delhi. It's not any political leader who runs Delhi. It's not a political party… Delhi is run by its teachers, doctors, auto drivers, bus drivers, and the factory owners who give people employment," he said.
The AAP had tweeted about these special invitees – international tennis player Sumit Nagal, auto driver Laxman Chaudhry, government school teacher Manu Gulati – among others ahead of the swearing-in.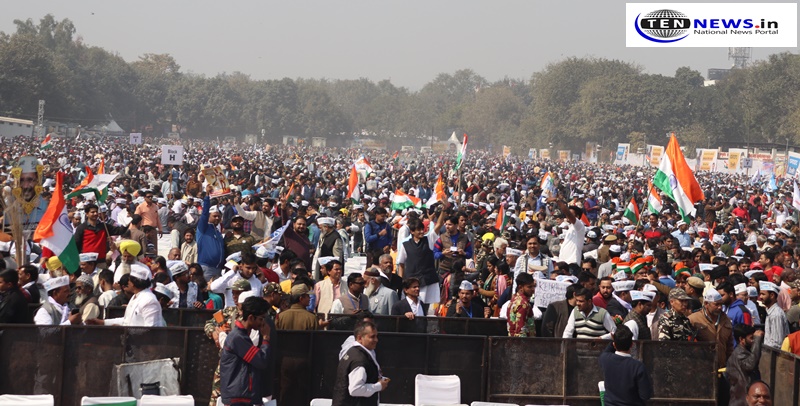 After the ceremony Ten News caught some of the AAP supporter's and asked their expectations that they have after Delhi's public has given such a huge mandate to AAP. "We are very much satisfied with Arvind Kejriwal's work and we would like to see him continue the schemes further. We are also looking him as our next PM." Said one of the APP supporter's came to witness the oath taking ceremony at capital's iconic Ramlila Maidan this afternoon.