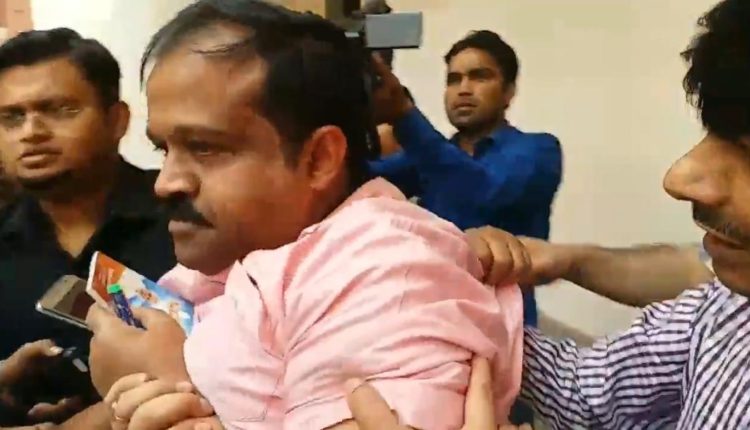 Watch Video: Shoe thrown at BJP MP GVL Narasimha Rao in a Press Conference!
PRERIT CHAUHAN / JITENDER PAL- TEN NEWS
New Delhi: (18/04/2019) In a Major chaos at a BJP Press conference in New Delhi, A Shoe was hurled at BJP MP GVL Narasimha Rao.The Shoe was thrown at BJP Spokesperson, where he was speaking about the candidacy of Sadhvi Pragya and was asking why other parties have a problem with the BJP candidate.
The person has been identified as Shakti Bhargava, a surgeon by profession. There are no details yet over the motive of the act. Where Rao held Congress responsible for the attack.
According to the reports, As soon as GVL Narasimha Rao started speaking to journalists, a man suddenly stood up and hurled a shoe at him. He was whisked away from the conference hall immediately by BJP workers and security guards. The BJP Leader GVL Narsimha Rao kept his calm even after the shoe was hurled at him.