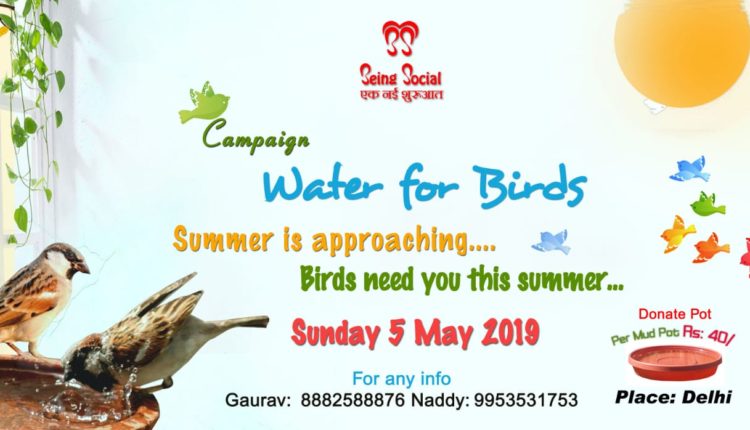 Team of "Being Social"- A new start, is organizing "Water For Birds" in Gurugram at Tau Devi Lal, Biodiversity Park on 05 May 2019. The team had taken this initiative in the year of 2017 and since then the generous volunteers have been preaching the practice in 7 different cities across the country to quench the thirst of the chirping birds.
The initiative has been major success in Delhi-NCR, Bangalore & Pune, taking the legacy forward even this time we take an oath to save birds from heat strokes due to the rising temperatures.
Save Birds, Be Cool !
The event shall be taking place during the morning hours on 5th May 2019, between 9 AM – 11 AM. The volunteers shall be keeping mud pots all across the biodiversity park and pour water in the same to offer birds a comfortable summer time. We'll be keeping a check and make sure these pots are filled with water throughout the summer season, so that our birds should remain safe and saved during the summers.
Save the creatures from the rising temperatures, keep mud pots and fill them with water everyday !