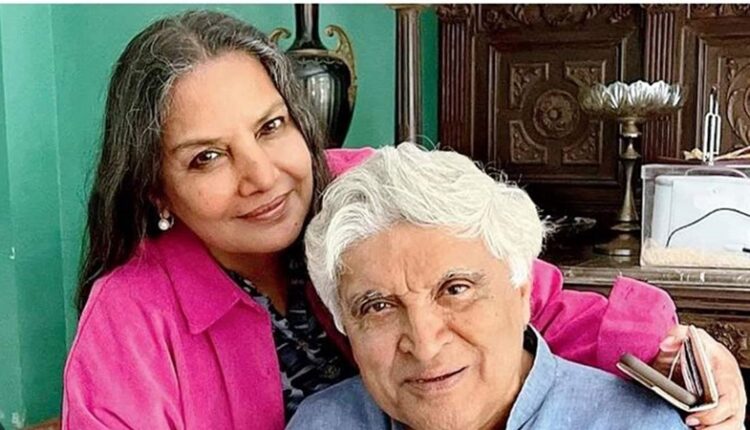 We have Huge Fights but also great respect for each other: Shabana Azmi on Javed Akhtar
Ten News Network

Mumbai (India), 30th May 2023: Shabana Azmi, who has been dazzling audiences with her skill for many years, recently discussed her relationship with her husband Javed Akhtar. She even revealed her point on view on love.
In a recent interview with Filmfare, the legendary actress claimed that she and Javed Akhtar have 'big fights' and want to murder each other, but they also have a great deal of respect for each other.
When asked if her definition of love had changed over time, she stated that it had. She went ahead to say, "I was never a romantic, to begin with. I find that young girls, maybe today it has changed today, but young girls during my era had great ideas about romance. It would be fed on the fairytales, storybooks, and all the little cartoon books they would read."
She further added, "But I was never like that because I saw my parents' marriage, which started with a lot of romance and then evolved into friendship. So what I have valued greatly is friendship."
Then discussing about her husband she said, "Javed and I have huge fights and want to kill each other but at the end of the day, respecting the other person is important. We have the same worldview."
She also said they were the children of parents who were so similar that their marriage should have been arranged. Both of their fathers were poets, communist party members, and lyricists for Hindi films. She said they have a great deal of friendship. Javed, according to Shabana, is her best buddy. And their friendship is so solid that marriage cannot destroy it.
Shabana and Javed married in 1984 and have been enjoying every moment of their marriage ever since. The songwriter was formerly married to Honey Irani, with whom he has two children, Farhan Akhtar and Zoya Akhtar.
Shabana will next be featured in Rocky Aur Rani Kii Prem Kahaani, alongside Alia Bhatt, Ranveer Singh, Dharmendra, and Jaya Bachchan. Karan Johar is the film's director.