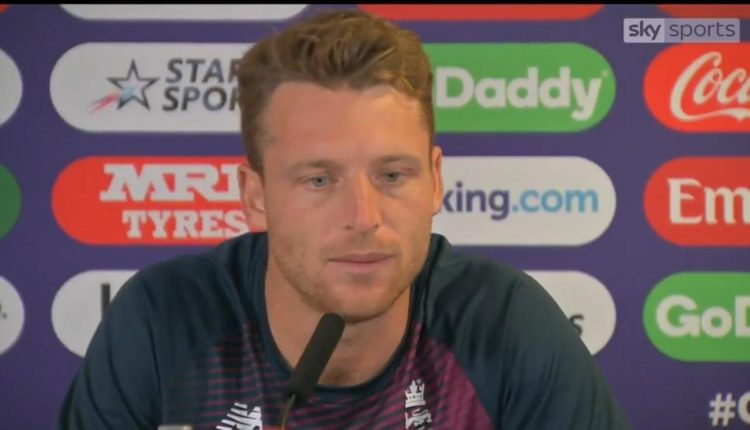 we look forward to the challenge of facing a very strong Indian team: Jos Buttler
Prerit Chauhan (Photo-Video) Lokesh Goswami Tennews New Delhi :
New Delhi: ICC Cricket World Cup Match on Sunday between India vs England will be the Massive game of the Tournament.
The cricket match will be a unique, once in a century match event where for the first time since 1947, 1.2 billion Indians and 200 million Pakistainis and 150 miilion Bangladeshis and 25 million Sri Lankan's will be praying for an Indian win.
Pakistan and Bangladesh are buoyed by two back-to-back wins in their last two games and would hope that India vs England on June 30 culminates in a favourable result for them facilitating their road to the semi-finals of World Cup 2019.
Orange is the new blue for Indian cricketers in their ongoing campaign at ICC Men's CricketWorld Cup. India will be wearing the away kit in the game against England on Sunday. The players will wear the away kit since both England and India don blue-colour jerseys.
Speaking to the press ahead of England's vital encounter against India, Jos Buttler spoke on dealing with the pressure of expectations, tackling the Bumrah-Shami threat and more, Jos Buttler said that England fans and pundits are "behind the team" and that there is "lots of goodwill" among the public, despite Jonny Bairstow's claim that people are "waiting for England to fail" in their Cricket World Cup campaign.
He further said, "I don't think 'favourite' or 'underdog' means too much for us. We know we need to play better, we know we are capable of playing better, and we look forward to the challenge of facing a very strong Indian team."