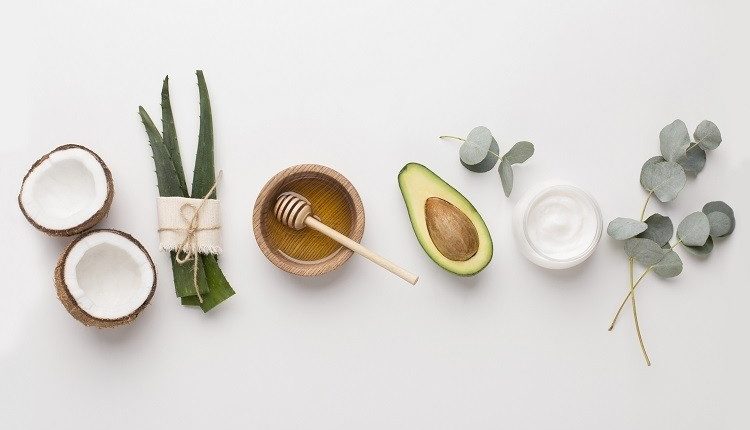 Why are businesses investing in clean beauty?
By Krati Agarwal
Clean beauty is like a hidden gem that recently got discovered. From startups to multinational corporations, all are stepping in this revolutionary industry either by launching a new product range, investing in beauty technology or through mergers and acquisitions.
With time, the idea of beauty has evolved for the people. Earlier, people associated beauty with fashion. Today, beauty is rightfully associated with overall wellness. This evolution is a collective result of customer experiences and product advancements. 
How are clean beauty products different from other products?
Clean beauty products are made using natural and synthetic ingredients that are not toxic. In other words, these products are safe to use as they do not contain chemicals that possess endangering harm to the body and the environment. It is not necessary that all clean products are organic or made using herbal ingredients. They contain a certain amount of safe chemicals and additives too. 
Let us now understand the reason as to why businesses are fascinated towards clean beauty-
Transparency –

The rising concern towards the environment and overall well being has made people conscious. The people can no longer trust the brands that only make bold claims and promises but don't live up to it. So, to rebuild customer's trust, there was a need for bringing transparency in the products. Ingredient transparency means disclosing all the ingredients used in the creation of a product, its proportion or weights, and its source of procurement. In other words, the brands could no longer hide any ingredient or put anything suspicious in it. 
Market Competition

– With so many companies entering and exiting the industry, there's a constant change in the market dynamics and a cut-throat competition amongst one another. The startups are aiming at getting first movers advantage by introducing never heard before product lines. On the other hand, well-established companies are spending heavily on the R & D sector and giving special attention to technical innovations to survive in the market. 
Customer Preference

– Customer preferences have changed over the years. Earlier, if you'd give them a product packed in a colourful and attractive box, they would buy it without giving a second thought. But now, the tables have turned. Shoppers today want to know every minute detail about their product before putting them on their body. They are voluntarily choosing clean products over toxic products. Thus, compelling the companies to produce safer products. 
Additional Benefits –

Apart from higher revenues, the companies reap several other benefits by switching to clean beauty. Whenever a clean beauty product is launched by a big brand, it easily gets noticed among the masses. The companies are also able to gain lifelong trust and brand loyalty from the customers. Similarly, it helps in building a positive brand image in no time. 
Few brands that have invested in clean beauty products and carved a niche in the beauty business:
Be Minimalist co

– Be Minimalist co is a startup founded on the principle of product transparency and authenticity. The brand deals in the skincare range created from the active parts of the plants. It has received an overwhelming response from the customers. Within three days of its launch, nearly 3000 orders were placed overnight. The main agenda of Minimalist is to provide clean beauty products at affordable prices, by staying true to their customers in terms of ingredient sources, composition and formulations.
Dot And Key

 – Dot and Key is a skincare company that makes cruelty free, vegan and toxin free products. All their products undergo various trials and dermatological tests to ensure the safety of the users.  The brand believes in complete transparency by listing all he ingredients used in the production. All the Dot and Key products are created after an extensive research and based on customer preference and response. 
Arata

– Arata is a clean beauty brand that started off with men's hair care range but now deals in hair and skincare range for both men and women. The ingredients are derived entirely from the plants and are free from chemicals. They are first personal care Company in India to use 100% recycled plastic for the packaging of their products. Moreover, the labels on their entire product range are printed using food grade, biodegradable ink.
Bottom line:
Giant business houses like Procter and Gamble, Unilever have opted for disclosing all the fragrance ingredients present in their products. Similarly, Johnsons and Johnsons, who have faced severe backlash in the past, have rectified this by revealing the ingredients used in the production. 
While many companies have switched to making clean products, several companies have chosen to work with usual ingredients despite facing intense competition. Moreover, people are well educated and aware of the good and the bad more than ever. They can no longer be fooled with the gimmicky marketing tactics and with so many options available, it's upon them to make a better and smart choice. 
---
Author bio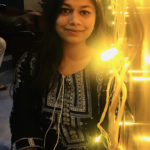 Krati Agarwal is an avid reader, poet and a writer who finds writing immensely peaceful and an escape from. Her works have been published in various anthologies. Besides writing, she is a movie enthusiast and a sucker for Italian food.