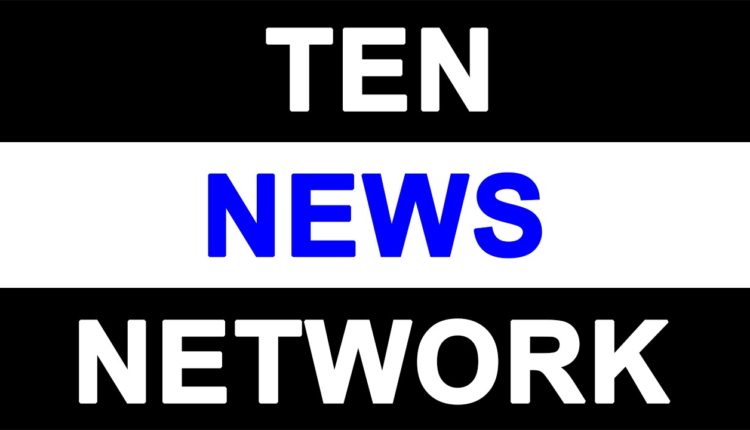 WITH FALLING PRICES SECTOR HOPEFUL FOR BETTER SECOND HALF OF 2015

For the past half-decade, the real estate sector had been reeling heavily under the severe pressure of decreasing demand, slowdown in economy and soaring property prices across the country, primarily in metro regions such as Delhi/NCR, Bengaluru, Kolkata, Mumbai and others. It was just a matter of time when the saturation would be reached and customers will start disappearing from the market. Indian realty sector had really started to witness such a scenario where the demand for property was actually hanging by a thread and customers were unable to buy a property due to unaffordable prices and economical dampness.
Off late though, the market has started to respond well with sentiments improving and customer footfall increasing at project sites. "A very basic way of understanding whether the market is reviving or not, is when the customer queries and footfall on sites are increased. Going back few years from today, property prices were sky rocketing which had actually made the market dried out as even investors were also a rare sight. This dent was very prominent across the country as most Tier 1 cities were facing the heat. That phase is now becoming history as the market is now getting back on track with customers approaching in tandem", says Mr. Praveen Tyagi, CMD, VVIP. Lesser fresh project launches, possession delays, liquidity crunch, economic slowdown and political instability had weakened the realty market across India which resulted directly to the loss of customer sentiments.
Speaking about falling property prices, key realty pocket of India, Delhi/NCR did not do any better either. One of the establishing real estate regions of NCR, Greater Noida West had also suffered the blow. A region that had emerged with an initial average basic sales price (BSP) of around Rs. 1,800 per sq. ft. had attained a price tag of about Rs. 3,600 per sq. ft. till early last year, nearly doubling from where it had started. Looking at present situation, the prices have dropped by 8 – 9 percent within the last one year bringing the average price of the region to about Rs. 3,300 – Rs. 3,400 per sq. ft. Mr. Rupesh Gupta, Director, JM Housing states "Almost entire nation is witnessing a fall in property prices ranging from a bracket of 6 – 18 percent targeted primarily at metro or tier 1 cities. Somewhere it is a blessing in disguise for the public as falling prices can yield a dream deal for the customers. Key destinations of NCR are also on the list of falling prices as we see regions like Noida, Greater Noida, Delhi and others watching prices reducing by almost a dozen percent over the past one year. This added on with economic revival of the nation will help in getting the demand back in the sector".
Moving away from Delhi/NCR pockets in the past one year's graph, Chennai saw a dip in property prices by almost 15 percent, Mumbai ranging between 13 – 14 percent, Bengaluru from 9 – 10 percent, Hyderabad from 6 – 7 percent, Pune being close to 8 percent with NCR ranging between 9 – 10 percent. Thus, India in general is observing a phase of decreasing prices. Where does it take us now is the question that we need to look into. Inventories across major realty regions in India have seen a stock up to 60 – 72 months which is a clear indication of what lies ahead adding with decreasing property prices. A ready unit with lowered price is an easy bait for the customers searching for a property; both in terms of residing and investing. Therefore, real estate sector in India is gearing up for a great second half this year. "Realty sector and its customers are going to have a good time ahead in the year with prices looking at a record fall, units standing ready, economic comeback and easing of RBI policies by reducing home loan rates. At one side we have the monetary burden coming off the customers by reducing EMIs and property prices and the other side we see that purchasing power is enhanced. Due to the second case, investors and second home buyers might also start becoming increasingly visible in the sector", enumerates Mr. Deepak Kapoor, President CREDAI – Western U.P. & Director, Gulshan Homz.
Adding to the view, Mr. Ashok Gupta, CMD, Ajnara India Ltd. says "Wherever in India a person is living, this is probably the best time to invest in the real estate market. The combination of lowering prices and decreasing home loan rates will act as a perfect reason for customers to buy property. Coming forth, we have the festive season lined up where developers will come out with various schemes and offers to lure customers more. Hence, we are looking forward to a wonderful second half of 2015". Developers and channel partners are ready to negotiate better deals as already the stock is piling up, prices are coming down and demand is becoming stagnant. This opens the door of opportunities for customers to grab their dream deal. "It's a buyers' market today with developers literally following what the customer wishes. There is no way out for developers who have got inventories heaped up and prices looking at correction for over a year. Customers are able to do aggressive bargaining with the developers or, the developers are already offering discounts, schemes and lucrative offers to attract the customers. With such a scenario in place now the demand is all set to move north and as this year ends, we'll be able to call it a good finish to 2015", says Mr. Kushagr Ansal, Director, Ansal Housing.
Can this be regarded as a comeback of Indian real estate? May be yes. This fall in property prices are here to stay as demand will not come overnight. Home loan rates have been reduced by many banks as well which means property will become affordable. At this point of time, several people will be gathering their funds to get ready to invest into their dream homes. Mr. Prithvi Raj Kasana, MD, Morpheus Group concludes "The stage for the second half of 2015 is all set with a pool of demand gathering well. Prices and home loan rates have come down which will act as a catalyst for this demand to be converted. We are pretty hopeful now with this picture in place that Indian real estate market will make a strong comeback late in this year".