World Animal Day celebratred at Grads International School
Saurabh Kumar / (Photo/Video- Baidyanath Halder)
Today on the occasion of World Animal Day a fancy dress competition was organized at Grads International School, Greater Noida. During this fancy dress competition the tiny tots were dressed like different animals.
Gajanan Mali founder of Ten News and Pari Chowk.com and Dr Aparaajitha Ramadyani an renowned Animal Activist Graced the occasion as the Chief Guest. Both the Dignitaries were felicitated with a Bouquet by Aditi Basu Roy principal of the school.
Animal day is celebrated every year on 4th October as to spread awareness regarding animal rights and their welfare to make the world a better place for all animals. Animal day was first started on 24th March 1925. 
During the event the all the tiny tots were dressed like Monkey, Tiger, Lion, Cow, Butterfly, Parrot etc. All came on stage one by one and presented their character introduction and acted like the animals. All the children's were looking spontaneous while they are performing as it comes naturally to them. Kids sitting in the audience side were also very excited by seeing their friends in completely different attire.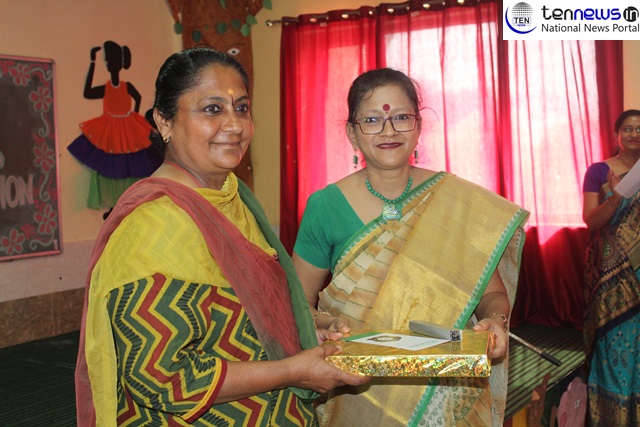 Interacting with Ten News regarding the activity principal Aditi Basu Roy said "Through these activities we want to inherited love and compassion among the children's as if they have love for animals then definitely they will have love for human beings."
Further she said "In future we take our kids to the shelter home for the stray dogs run our Dr Aparaajitha so they can have understanding that this whole earth is home to all and the environment id our future."