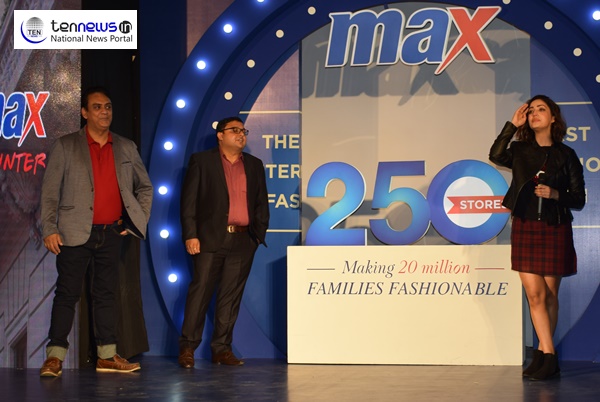 Yami Gautam Unveils Max Fashion's 250th store In National Capital!
Prerit Chauhan / Jitender Pal
New Delhi: Max Fashion, one of the country's largest fashion brand, set up its 250th store in india with the launch of a new store at Ambience Mall in Delhi. This is Max Fashion's 21st store in Delhi NCR.
The store was launched by none other than the vivacious Bollywood Actress Yami Gautam in the presence of a huge crowd gathered to celebrate the opening of their favourite brand store, in Delhi's busiest and happening hub.
Yami Gautam also sashayed down, along with 10 models, revealing Max Winter' 18 Collection. The high street winter collection by Max is a about staying true to its tagline Look Good, Feel Good. The collection is young, vibrant and draws
its inspiration from the upbeat city culture with biker jackets, cool slogan sweat tees, faux fur jackets leading the way to a fashionable winter.
Yami Gautam also met kids from a Deihi NGO who were waiting to have a glimpse of their favourite actress. Yami enjoyed cake cutting session with these kids which was followed by media interactions.
Speaking at the event, Yami Gautam said,
"I am from Himachal and winters are something always look forward to. I absolutely loved the High Street Winter collection by Max Fashion as it is fashionable and comfortable. I love wearing layers, jackets, scarves and lthinkthey have just the perfect mix of winter wear for day time and night events."
Jiten Mahendra, Vice President Marketing, Max Fashion said,
"This is a huge landmark for us, launching our 250th store that too in the capital city. This new store is yet another venue for customers to come and explore."