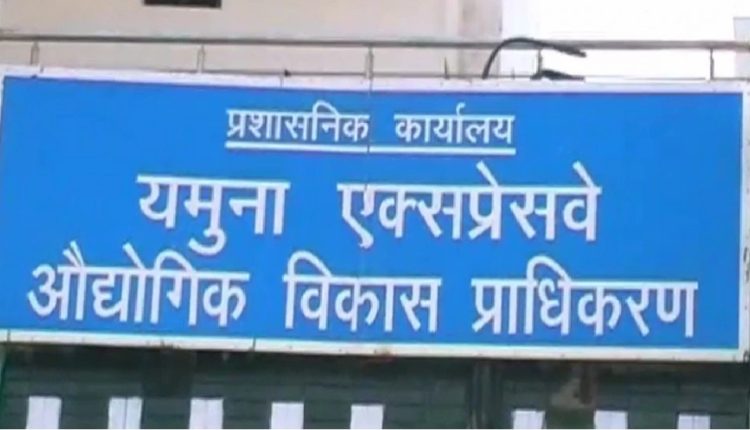 YEIDA allots 37 plots to medical device manufacturers, over 8k jobs to be created
Ten News Network
Greater Noida (22/07/2022): As part of its aspirational schemes to boost manufacturing and industry sectors in the Yamuna Expressway Industrial Development Authority area, YEIDA on Friday held draws to allocate different plants to medical device manufacturing companies.

YEIDA is developing a Medical devices park in Sector-28. The Park Plan was issued on 23.05.20122. In this, a total of 136 plots of different categories have been allotted as per plan. A total of 173 applications were received through Online Nivesh Mitra Portal. After examining the qualifications of the applications received under the categories, 39 applicants were found eligible for the draw.
The draw was held to allocate 70 plots of 1000 metres, 61 plots of 2100 metres and 5 plots of 4000 meters to companies manufacturing oxygen concentrator, ventilator, implants, among other things. These companies will invest about 556 crores and will generate employment for 8151 people.
The successful companies include the manufacturer of Aurthopedic Implants, M/s Auxiin Medical Pvt. Ltd., M/s Biorad Medisys Pvt. Ltd., manufacturer of Anaesthesia Workstation, M/s Medion HealthCare Pvt. Ltd., manufacturer of Xray Machine, M/s General Medical Equipment, manufacturer of Anaesthesia Needle & Kit, M/s Romsons Group Pvt. Ltd. were prominent.
Dr. Arun Veer Singh, Chief Executive Officer, Monika Rani, Additional Chief Executive Officer, Ravinder Singh, Additional Chief Executive Officer, Shailendra Bhatia, Special Officer, Shailendra Kumar Singh, Special Officer, Vishambhar Babu, General Manager, Finance, K.K. Singh, General Manager (Project/Industry) officials, were among the key officials present during the draw.