Young voters encouraged to register in Voter list on National Voters Day celebrations at IIMT, Greater Noida
ROHIT SHARMA / ASHISH KEDIA
(25/01/18) GREATER NOIDA :–
Eighth National Voters Day was marked by a series of competitions and celebration in Greater Noida. The main event by district administration was organized at IIMT engineering college, where hundreds of school students participated from various schools of the district.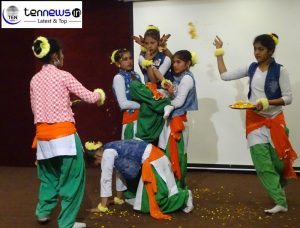 Seven different activities including quiz contest, essay competition, rangoli making, poster making, dance, skit etc. were organized as part of Voter Awareness Campaign.
Gautam Buddha Nagar District Magistrate BN Singh and ADM Kumar Vineet also participated at National Voters Day functions at IIMT institute.
Addressing the students ADM Kumar Vineet said, "15 to 17 years students are the target of this year's National Voters Day campaign. We all must realize that every vote counts. Systematic Voter Education and Empowerment Program (SVEEP) is an initiative under which more and more voters are being encouraged to become part of the voters list".
DM BN Singh said, "Elections are most important part of democracy and Young voters are significant to electoral process. Noida may have most educated, working and upper middle class people. Jewar has least literacy ratio. In last elections Noida has minimum voting percentage and Jewar had maximum. So it can be safely said that Villagers have more faith on electoral process. Elections should not be treated as holiday. Standing and commenting on fence are never enough.
Understand the importance of democracy. Even if a vacation or holiday has to be cancelled do it, it is important that voting right should be exercised. National voter's day is celebrated as festival to encourage the participation in electoral process. If you won't vote, you are your society loses.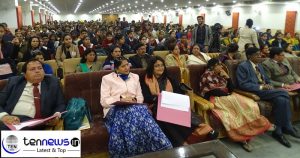 Till 31st January new voters can get registere Online and offline both ways can be adopted for the same. All children who have crossed 18 years of age as of 1st January should become a Voter".