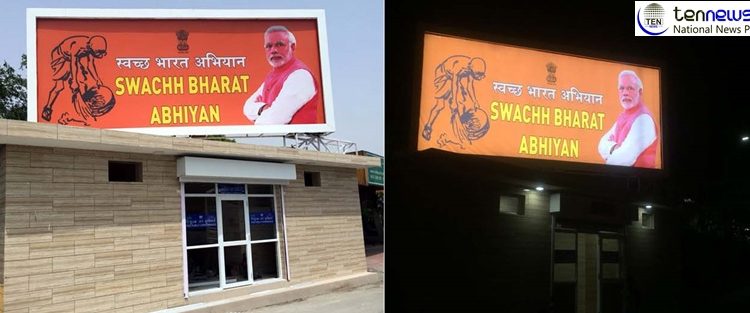 Noida Authority undertakes overnight maintenance drive in city ahead of VVIP visits
Ashish Kedia (Photo/Video By Lokesh Goswami Ten News)
Noida Authority officials are working day and night in preparedness of PM Narendra Modi's and CM Yogi Adityanath's visit to Noida. However this is not the only working Sunday for NA employees as the situation has remained pretty similar since a fortnight or so.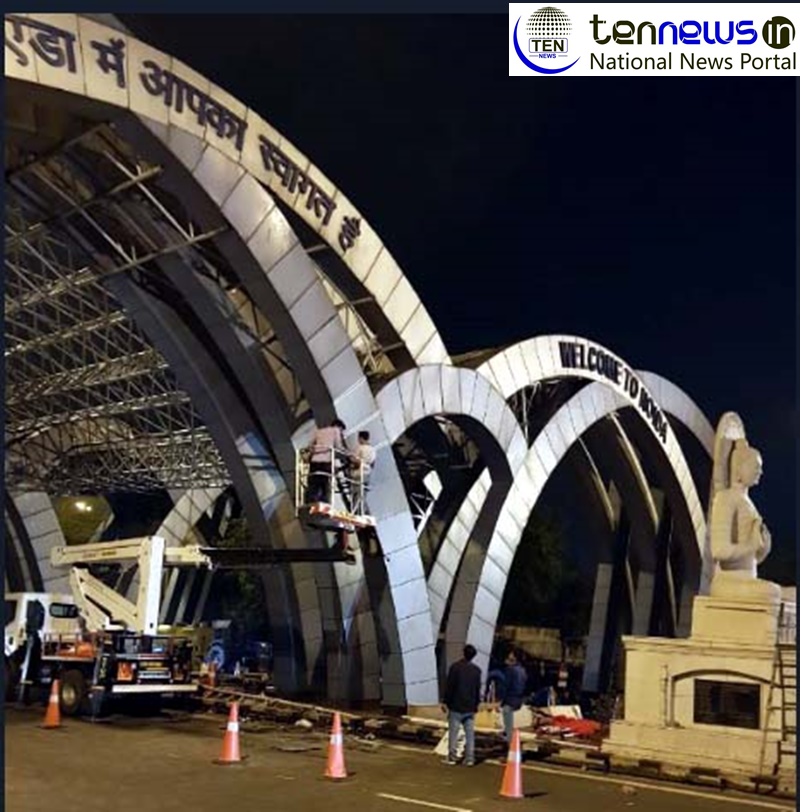 Last month has been very challenging for Noida Authority officials as they had hard time dealing with waste to energy plant issue. Once it was decided to shift it from sector 131, the problem further intensified as the garbage was rapidly increasing all around Noida with no place to dump it.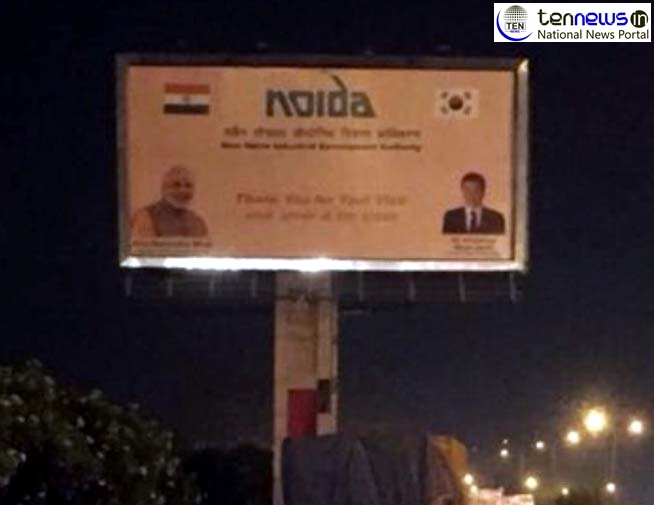 After a garbage dumping place was finalized the machinery worked day and night to clear the backlog of garbage. A circular was also released directing concerned officials to continue working on Sunday to clear city of any garbage.
However this week has again presented NA with the challenge of making city ready for the arrival of PM, CM and South Korean President.
The route of VVIP movement has been kept under wraps till last moment and the probability of by-road transportation has paved way for large amount of maintenance work through out the proposed route.
On intervening night of Saturday and Sunday, the Noida Gate was cleaned and maintained after a very long period. The hoardings welcoming PM Modi and South Korean President Moon has also been quickly erected on the expressway.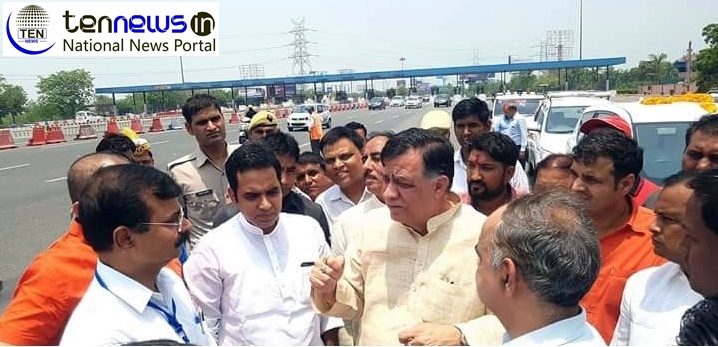 A newly constructed public facility also proudly advertises the PM's message of Clean India and the expressway is all lit with white LED lights.
The general public is also excited with all this work and hopes that such visits must happen from time to time to keep things at check.