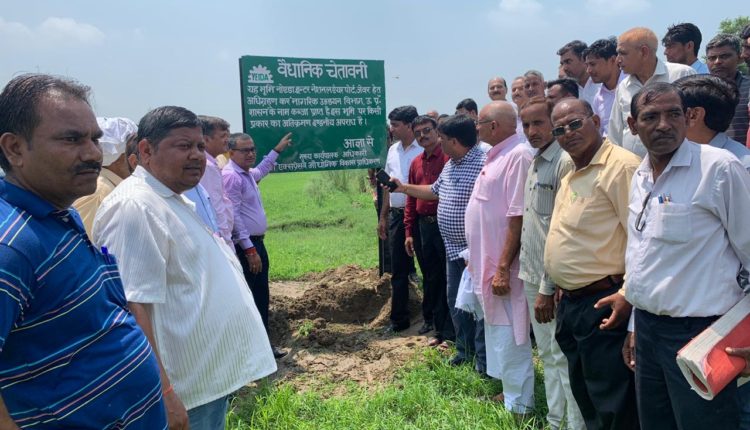 125 hectare land from Dayanatpur village handed over to YEIDA for Noida International Airport
Saurabh Kumar
Greater Noida 23/8/19: The state government on Friday took possession of the six tranches of land in Dayanatpur village of Jewar for Noida International Greenfield airport. Shailendra Kumar Bhatia, OSD, Yamuna Expressway Industrial Developmental Authority confirmed that today the authority got the possession of 125 hectare land of Dayanatpur village by district administration.
With the possession, the YEIDA now has 558 hectares of land. In the first phase, over 1,300 hectares of land is needed to build the NCR's second international airport. So far, the administration has disbursed Rs 1,920 crore for land in Ranhera, Parohi, Kishorepur, Rohi, Banwariwas and Dayanatpur.
"The final land figures will be collated after August 25 as some files are still with the Meerut commissioner for clearance. A total of 1,334 hectares of land is required for the first phase of the airport project. Out of this, 94.86 hectares is Uttar Pradesh government land, with 1,239 hectares still to be acquired.
Over 15 national and international companies have purchased the airport bid document. Technical bids will open on November 6 while financial bids will open on November 29. Work on the project is expected to begin by 2020 and by 2023 first flight is expected to take off from the airport. The airport, second in the national capital region after Delhi's Indira Gandhi International Airport, will be spread over 5,000 hectares at an estimated cost of Rs 15,754 crore. It is touted to have six to eight runways.